I love to try to look my best... when I have time.
Honestly there are so many things on any given say that just seem more important.
That's why I love products that make life simpler and help me feel better without taking time from anywhere else.
Recently I tried
NeoCell Beauty Burst SoftChews in Chocolate Mint
and had the easy fix I was craving. They're packed with two types of collagen + HA. That alone drew me in since I know that collagen (aka the building-block of a youthful body) starts to deplete at age 25. Although I didn't physically feel different after a week of collagen candies, I did feel like I was doing my body an anti-aging favor.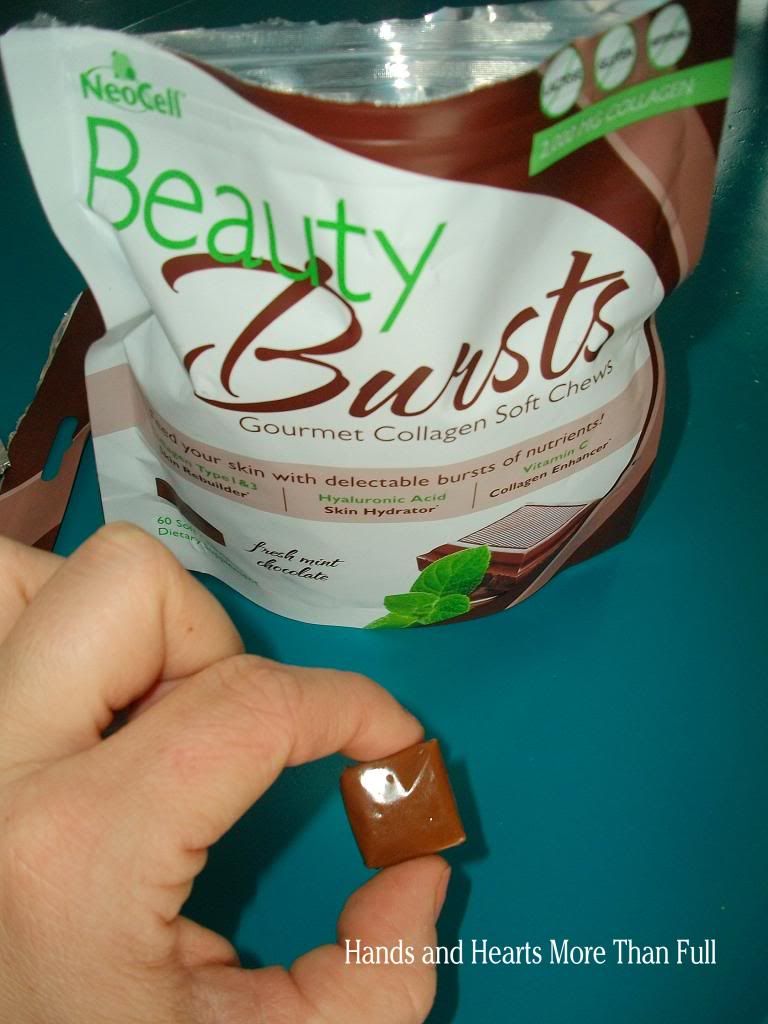 The flavor was a vitaminy-chocolate with a hint-of-mint after taste. Just what I would expect from something so good for you. I've decided that taste can be a huge deciding factor in how good for you something is. After all, being good for your soul is important, too!
The chews were easy for me to eat since they looked and smelled just like caramel candies.
Overall I think thinking you're doing something positive for you is the most important thing and since NeoCell made that easy I say more power to 'em!
What do you think? Do I look healthier?
a Rafflecopter giveaway