Some days getting the boys to eat a well-balanced meal is exhausting. Actually, that has been most days since bringing home Alpha Bits with Super Why on the box. Why did we give in to that nutrient-lacking cereal again? Oh yes, because our twins are cute. And I digress...
I leap at any opportunity to introduce a new fun meal. Stack it like a tower, shape it like an animal, color it, play with it, I'm open to all the options. And that can be exhausting, too.
Then we tried FunBites, self-proclaimed "bite-sized mealtime magic."
I put it to the test.
My twins haven't eaten a complete sandwich in months. So, FunBites, I challenge you to a dual! I stacked whole wheat bread with cheddar cheese, turkey, and tomato.
FunBites (and me, of course) cut it into super cute layered cubes in zero time. Before I could get the sandwich off the cutting board the boys were asking "have one?"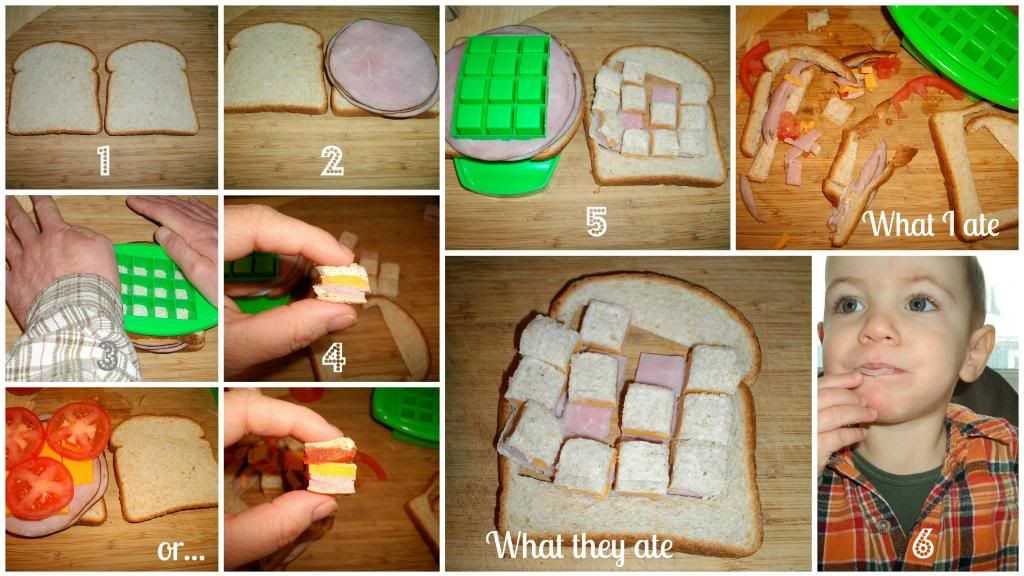 Long story short - they loved it. And I like it, too. It's made of heavy duty plastic that can handle a dishwasher although I washed mine by hand-
it was a breeze
- making that another favorite feature.
The mold doesn't cover an entire sandwich which means there were uncut pieces left over for mom to eat.
I make a mean sandwich so it wasn't an issue, but
I'll leave it to you to say glass half-full or half-empty on that one.
You could let your mind wander and try FunBites on: pancakes, jello, pitas, vegetables... the possibilities are endless.
I'd do almost anything for my kids, including make them cute sandwiches! I give FunBites an A+.
Speaking of A+, when my kids are in school I can guarantee their sandwiches will be the envy of the class!
a Rafflecopter giveaway