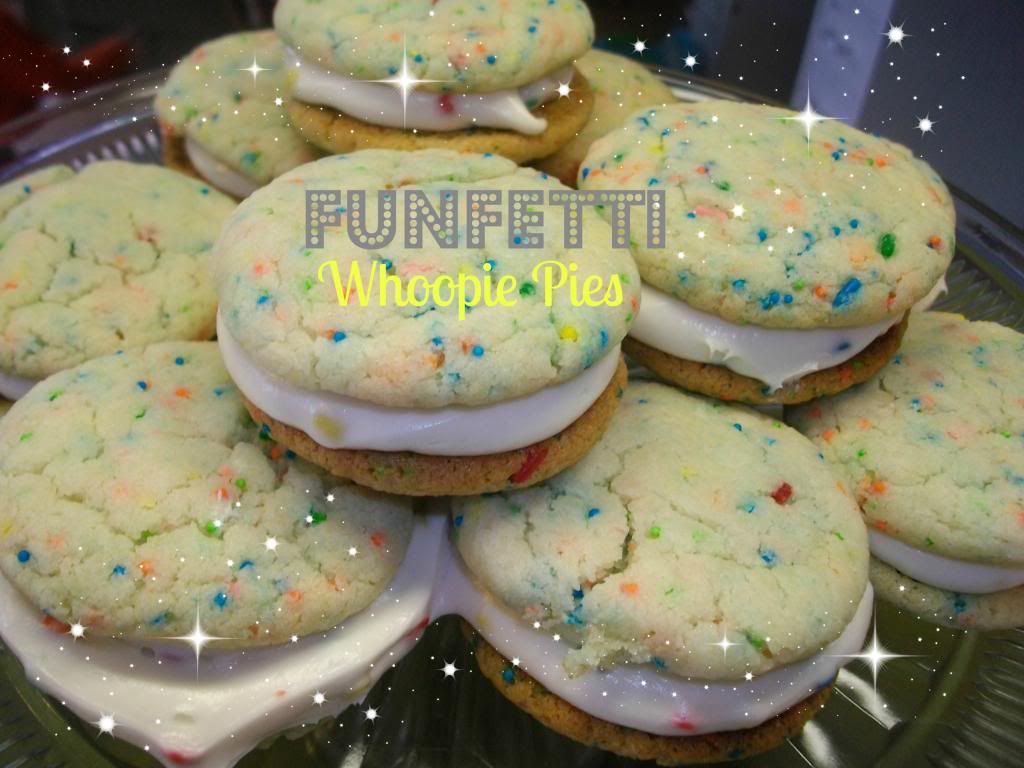 You probably read about Bob's Birthday this week, but what you missed out on were these fantastic little treats. That's because I didn't want to spoilt the surprise but we're days into his new year now and I'm letting the cat out of the bag. Make these whoopie pies. You will
not
regret it
unless you get on the scale.
You need:
1 Funfetti box cake mix
3/4 C oil
1 egg
1 container rainbow chip frosting
What To Do:
Preheat oven to 350
Mix all together until smooth.
Line a baking sheet (or two) with parchment paper
Scoop with Tablespoon measuring spoon onto lined baking sheet
B12 minutes
Let cool completely
Load rainbow chip frosting into snack bag + ziplock shut
cut off tip
pipe onto cookie "bottoms" like so:
Enjoy! We did!
While you're here, please: