If you've been asking yourself what twins + Northern Michigan + Father's Day all have in common then you're in LUCK! I have the answer for you! These three things came together in Traverse City on Tuesday, March 5th, and my husband and I got to be a part of it.
We dubbed it "date night" but first there was work to do. Buzz Bissinger was in town speaking at the National Writer's Series and we got to go! You might know his name from the hit TV series and movie Friday Night Lights of which he is the writer, his cousin the producer.
I personally hadn't seen a minute of either until a few days ago, and that's not what drew me to him.
Buzz is the father of twin boys, now nearly 30, one born without complication and the other born handicapped.
If you thought our
twin birth story
was intense, you haven't heard anything yet.
His book is about a cross-country trip with his handicapped son, Zach, and the reality of life for them both. It's a raw, unfiltered account. Something rare in literature these days.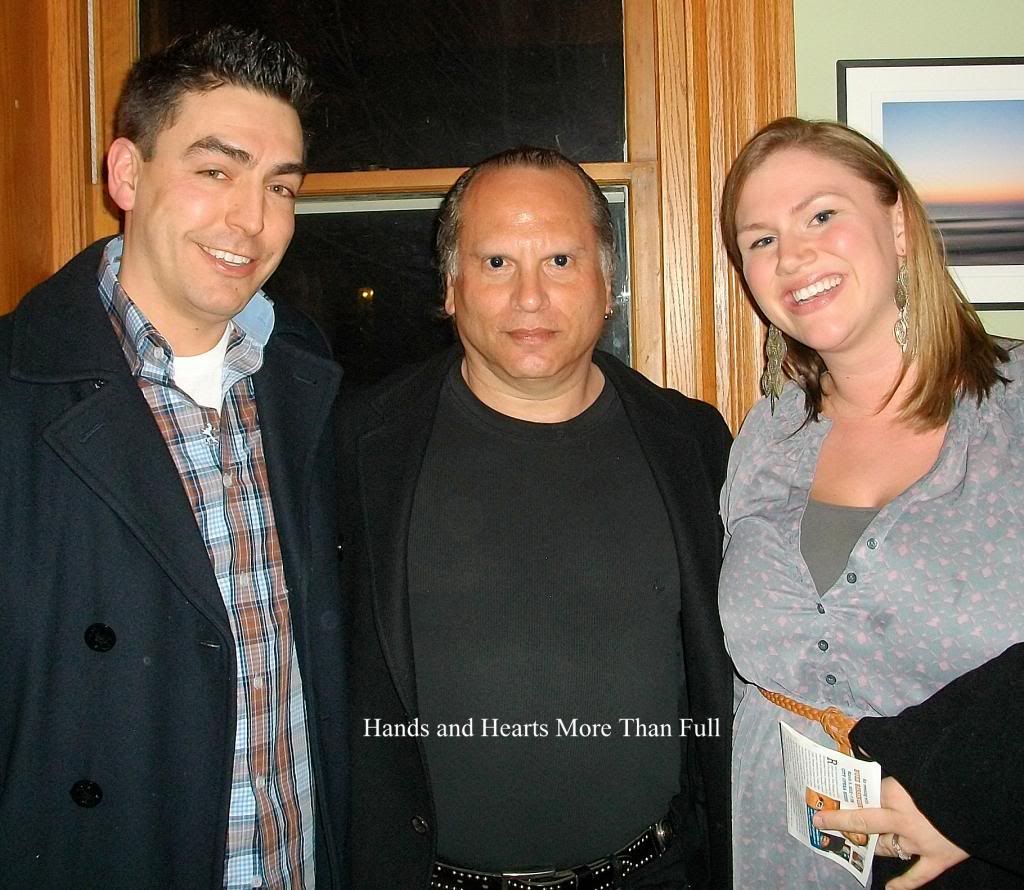 Short Stature // Tall Personality
The thing I most appreciated about Buzz was his sincerity (even if he did drop more F bombs that I hear in a year). But second to that was his knowledge. He said "the thing I love about writing is that you can do it anywhere and BOOM! you're a writer." It wasn't until those words left his mouth that I realized we had that in common, too. In a sense I owe my realization of actually being a writer to Buzz.
Bonus: I don't know if it's a parents-of-twins-have-the-same-excellent-taste thing BUT we did find ourselves in the same restaurant as Buzz after the show!

What would you ask Buzz if you had the chance?