When we moved into our new house we said this: "
if it doesn't make us happy, it's OUT
" and we meant it. That meant the drab beige walls that came with the house were out, too. So we chose a grey -
I know what you're thinking "isn't grey drab, too?" and the answer is: nope! not to us!
- that we both loved. Bob got busy painting the walls while I got busy deciding what would go
on
the walls. A gorgeous Christmas gift from my brother was a shoe-in for the entrance, but what about the giant. living room. wall? Ugh.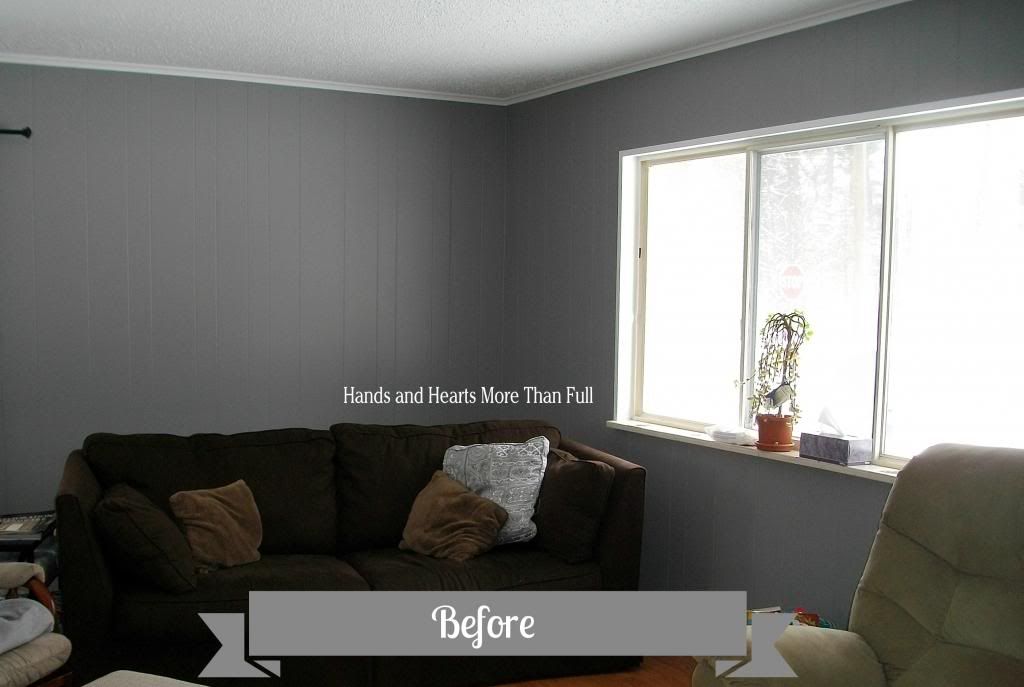 Then a light bulb went off.
DING!
We have a brand new, unopened giant
tree wall decal
from Dezign with a Z that would be perfect in that spot! Not only that but the colors would tie in our kitchen and dining room, too! It seemed too good to be true.
As soon as the paint was dry we unrolled our decal. The bright
turquoise
and
yellow
made us both so smiley! We were like children getting it ready; bickering and snipping over little details because we were just. that.
excited!
The following is what "unfolded." -
Go ahead and laugh at that genius pun!
just LOOK at the color!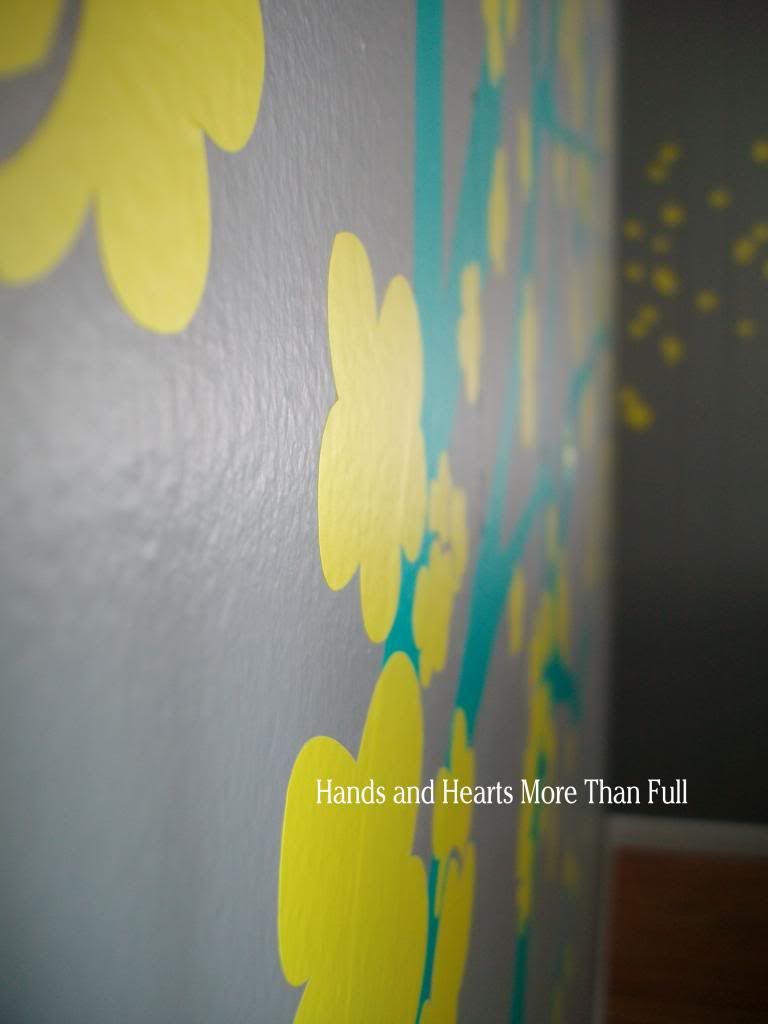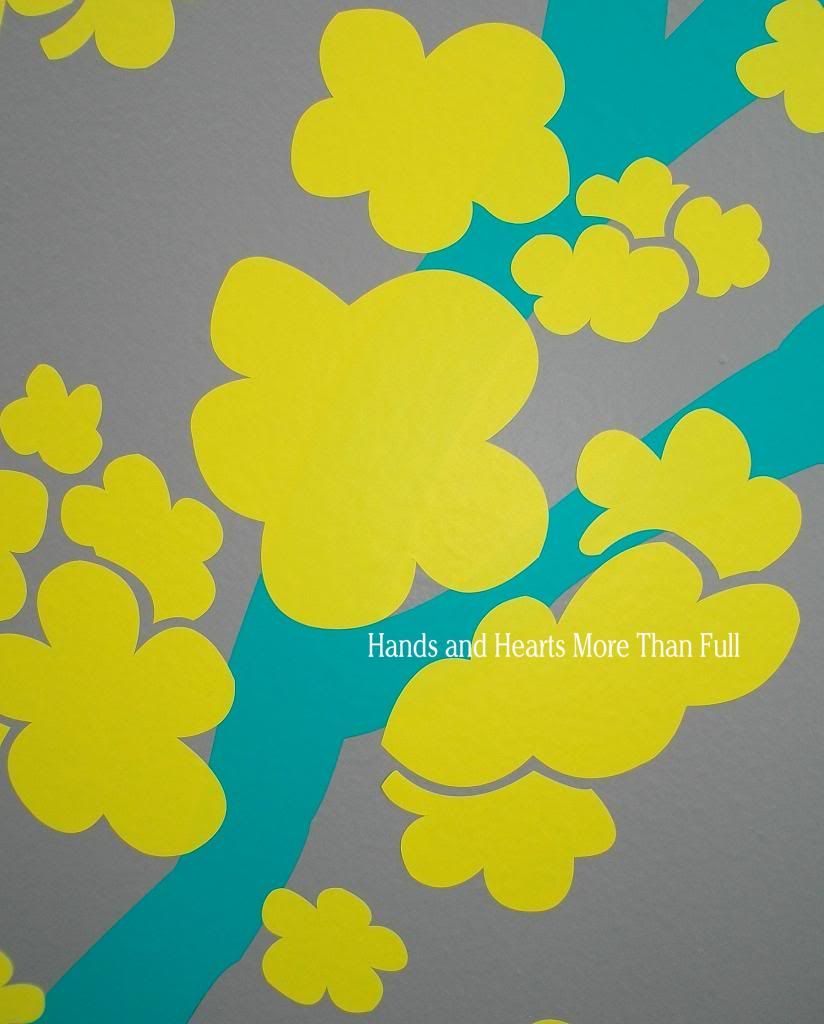 You can see for yourself that this is a very high-quality product.
What I Love:
simple installation, gorgeous, vivid colors, completely removable, stunning tree design, easy to handle large sizes, everything you need comes in the box delivered from Dezign with a Z: smoothing tool, instructions, links to online videos should the need arise!
What I'd Like:
My husband and I enlarged a photo from Dezign with a Z's website in order to get a look similar to theirs. I would have loved a map (or something similar) to show where items go for similar sticker placement.
Also, it was a small commitment of time to install this bad boy, with three babies running around it took us an entire day!
Price To Buy:
This particular decal ranges (depending on size desired) from $58.00 - $358.00
Check out their unique and interesting:
coat rack decals
, clock decals, acrylic wall mirrors, glow-in-the-dark decals, iSkins and so much more!
Bonus #1:
Dezign with a Z has an
ongoing photo contest
for anyone with an installed decal! Simply send them a photo of your decal in action to be entered to win $200!
Discount Code just for my readers!
Enter
handsandheart10
at checkout
Overall:
I'm beyond thrilled with the overall look. Our home went from 'every room standing alone' to 'functioning as a breathtaking, cohesive piece.' See for yourself: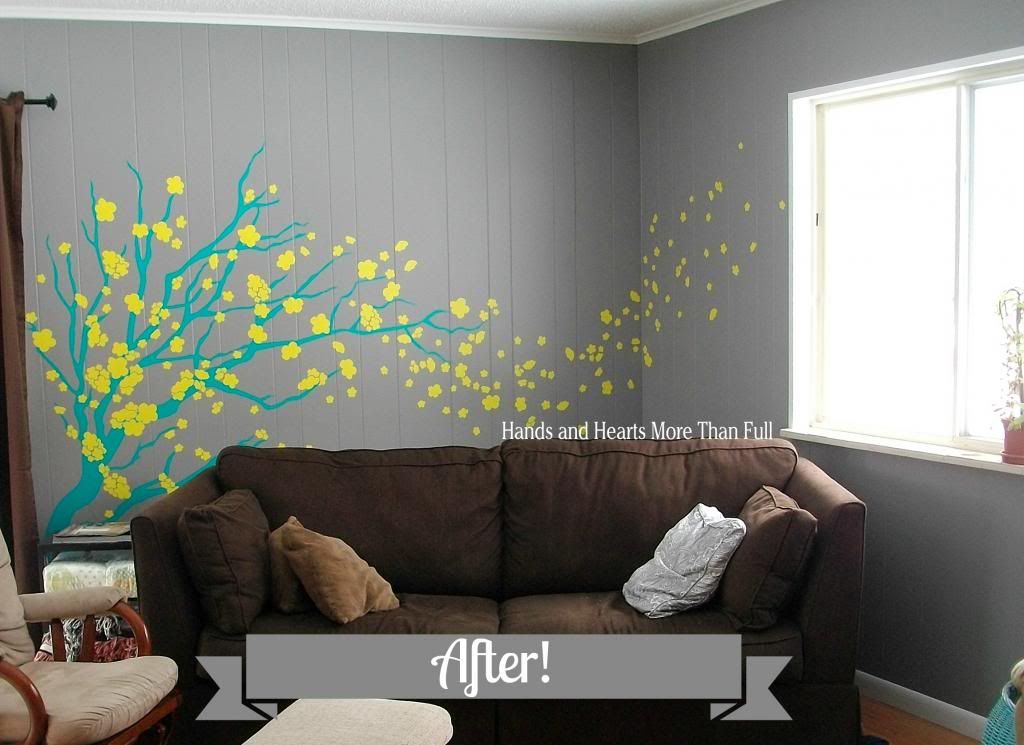 Win one [below] and add some awesome to your room!
a Rafflecopter giveaway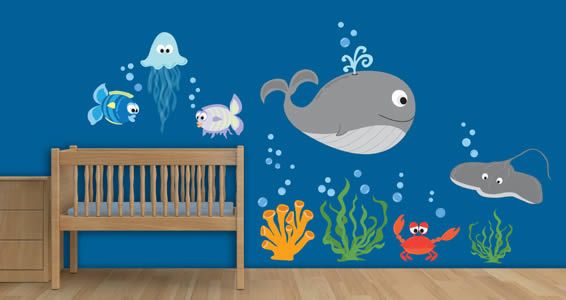 HHMTF is not responsible for prize shipment. This Blog is not affiliated with Facebook, Twitter, pinterest or any other social media outlet. I was provided the above pictured decal for review. I was not compensated in any other way. The opinions expressed are 100% my own.