We've been waiting for weeks to shout from the rooftops: THE
Organized Mom Awards
ARE HERE!
With twinkies and our new baby in tow we try our best to be organized, but I can guarantee there are plenty of moms and families out there who are
far
more organized than we.
What are The Organized Mom Awards?
It's awards (money, people!). For moms (cheers!). Who are organized (pfft... I'm out). Do you know one? Nominate them
here!
Anyone can nominate themselves or someone they know.
The total cash prize is $2000!
If you nominate a friend you could each win $1000. If you nominate yourself you could win $1000 AND they will donate $1000 to your favorite registered charity.
It's not about being the perfect mom, it's all about moms sharing the tips and ideas that make them feel the most organized.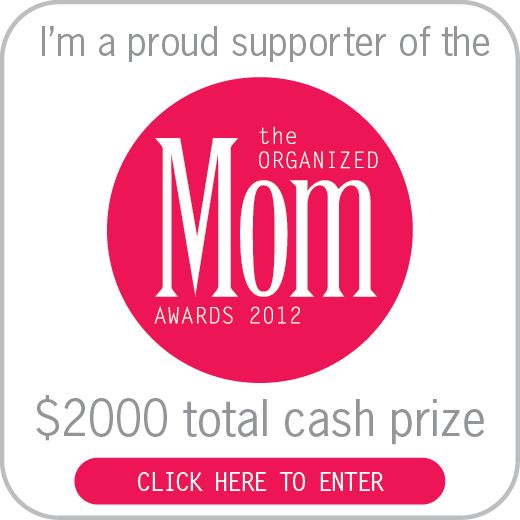 Award Nominations are open now!
Award Nominations End
Sunday, August, 19th 2012 @ 11:59 pm (Pacific)
Finalists Announced
Monday, August 20th, 2012
Winner and Runners Up Announced
August 23, 2012
Hands and Hearts More Than Full is a
proud partner
of Organized Mom Awards and will be featured on their site July 24th with our Top Secret Organization Tips, so stay organized and keep an eye out!