I know, I know, I've been super MIA from the Blog for a bit.

Well... get ready to see quite a few changes! Both in me, and in this Blog. I've defined my personal mission statement (per request of a recent job interview) and this is what it looks like:
"Smile, Work Hard, Be Kind and Keep it Simple.
"
And that is exactly what I intend to do. I'll be refining the site, editing more closely it's content, and trying to take it easy more often.
Recent bumps on the home front road have shaken my perspective a bit.
I realize (once again) that my Blog is an outlet, and not my life.
One major change I've made recently included crossing a big "to do" off my Bucket List. I (okay my sister-in-law) cut off most of my hair.
I've been wanting to donate for a while. I've been saying I would do it, but something held me back.
Then one day, semi-out-of-the-blue my SIL showed up, ready to cut! I was still sleeping on one of those I-can't-believe-the-kids-aren't-up-yet days (thus the puffy eyes and pajamas in my "before" pic).
I decided to donate to
Children With Hair Loss
. It's a great non-profit organization that provides hair replacement pieces to children at
NO COST!
See the results for yourself: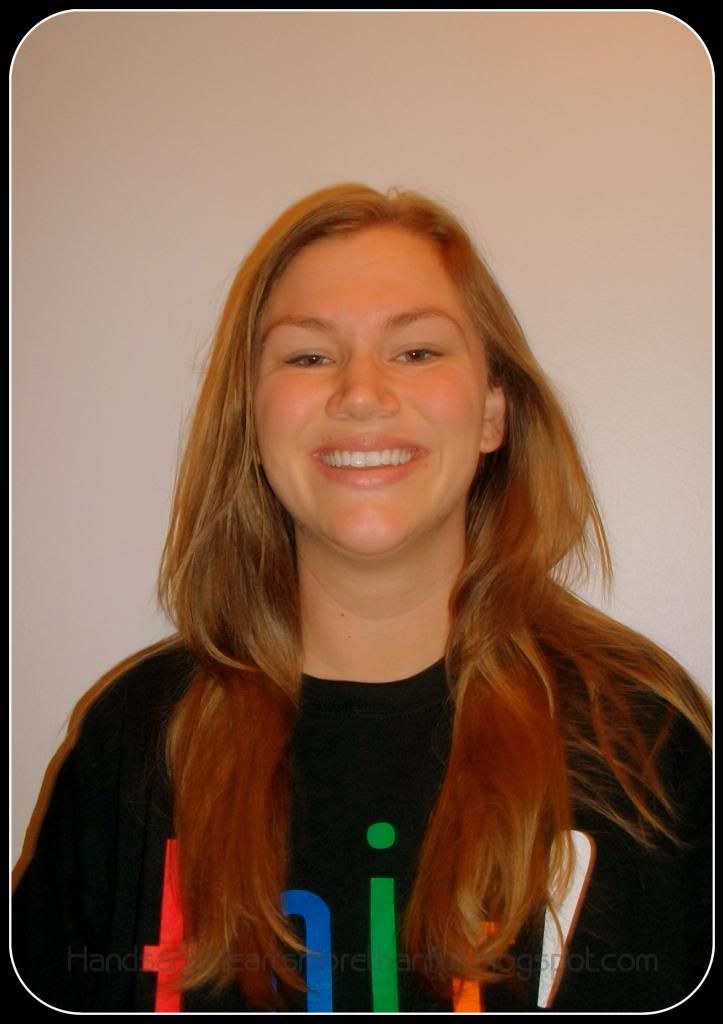 What do you think?
I'm still learning to style my new do, but my husband loves the blond highlights. (Hardly visible in this photo, I know).
Things are coming around, one small (or big) change at a time!