"Hey all, Ayara here! "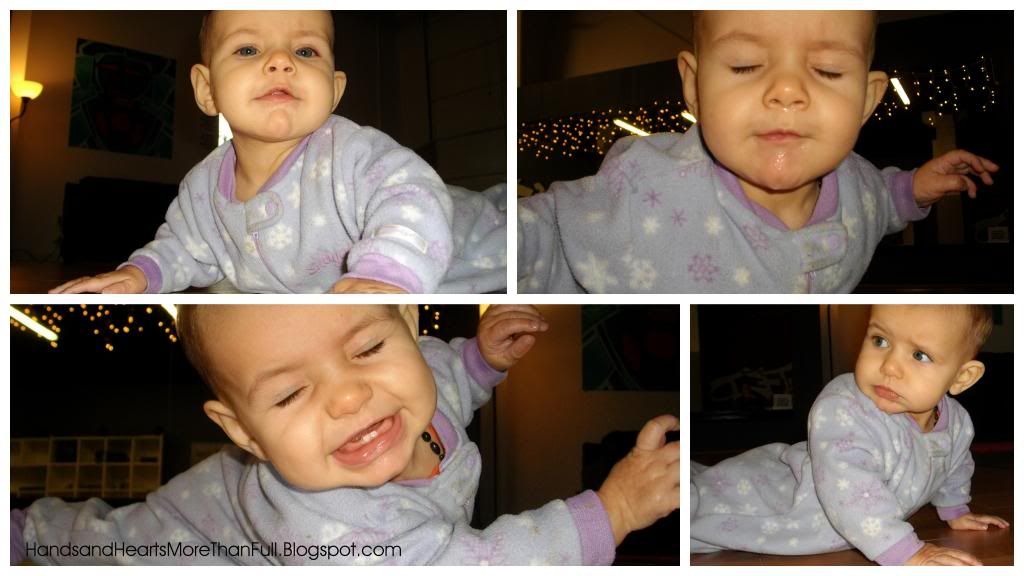 Can you believe it's been
eight months
already since I made my worldly debut? Time sure is flying by!
I'm the oldest that I've ever been [hehe].
SO much has been happening in my life since my last update, too.
I sprouted TWO teeth
and then I sprouted
TWO more
!
I'm still breastfeeding
mom seems particularly proud of that
but I do love my cereal:
whole wheat cereal, soymilk and fruit or veggie puree, yum!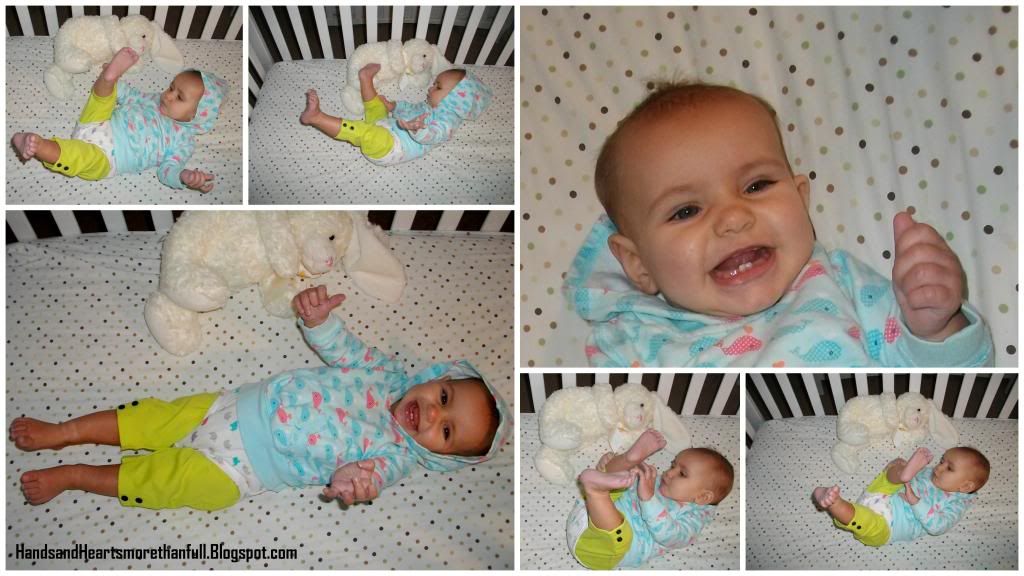 I can:

reach for (and grab) toys
do push-ups
roll over
and over and over and over
belly laugh
put things in my mouth
including my feet, I LOVE my feet!
I can't quite sit up on my own, or crawl,
but I'm really close on both of those!
I love my big girl baths! See?...
Mom thinks my hairy butt is cute?!
This Fall I also:
Went trick-or-treating in my Moby Wrap
Saw Santa for the first time
Visited the State Theatre
Rode a Carousel
Made hand-print ornaments
Felt snow
Any suggestions for fun baby winter activities?
Ciao for now!
Love, Ayara