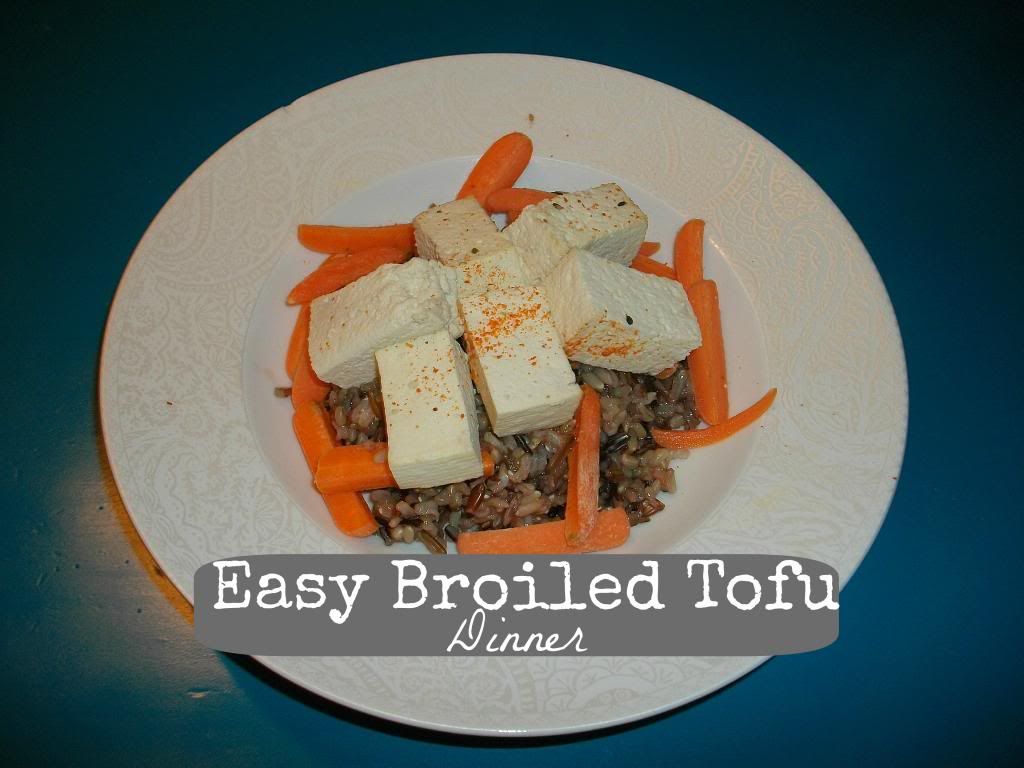 You might be participating in a Meatless Monday, eat tofu out of love, or have to cook it out of necessity, but whatever the case this Easy Broiled Tofu Dinner is sure to please. Great for families with kids (I should know), people on-the-go (this I also know!), or anyone wanting to enjoy some soy!
Start by cutting a few containers of tofu into 1x2 inch strips.
Note: most tofu comes packed in water, drain and pat dry first!
Toss the tofu into a big bowl and cover with a few shakes of Liquid Aminos or low sodium soy sauce and a few caps full of lemon juice (or fresh squeezed if you have it).
Cut carrots lengthwise and then lengthwise again so you have four "triangle-ish shaped" pieces, cut those pieces into 2 inch sticks.
I used baby carrots so they were already two inches!
Line a baking sheet with aluminum foil and lay the marinated tofu and carrots on it in a single layer.
Broil on High for 20-30 minutes, turning every 5-6 minutes to brown.
Serve with whole-grain wild rice.
Enjoy!