(with a stellar giveaway at the end!)
If your like me and love frozen blender drinks, but find them not very party friendly, you will love the concept of Old World Gourmet! A lot of our entertaining revolves around being outside, near the fire in the evenings, family outings, and camping. Well the "Queen of the Blender" has been known to come up with some cleaver ideas for traveling a blender drink. Maybe that's why OWG's version of doing a frozen drink appealed to me. No blender or ice needed! Most of their mixers are meant to be mixed with red or white wines, but you can also use your favorite Vodka as well, making the possibilities of flavors even greater. I made up a batch of 'Cosmo Bitch' from OWG's 'Bitch Bag' assortment, all packaged to make great gifts, or gift basket additions complete with ribbons, and girly looking paper inserts in the bags. They range in flavor, sell for $10.00 and make about 12 glasses.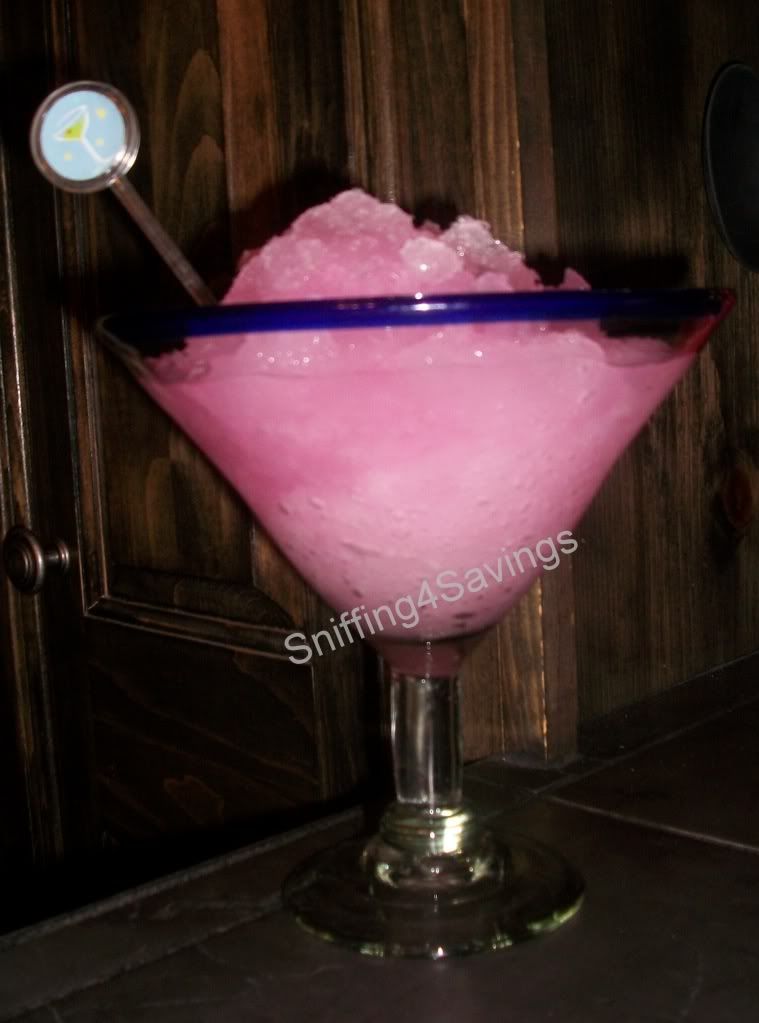 I made my
OWG 'Bitch Bag Cosmo
' in a tall plastic pitcher using a bottle of white wine, one full wine bottle of water and the cosmo mix (all natural powder). It worked out great! When it was time to give it a try it took no time to warm it, just enough to stir and serve. You also don't have to worry about finishing a full blender off, you can remove the bag or pitcher and serve as much, or as little as desired and then place it back in the freezer. Perfect for a single cocktail or two. :)
OWG also sent me their
Vinolicious White Wine Assortment Box Set,
the sets are available for your choice of red or white. Each has a variety of three flavors, and sells for $24.00, single boxes are available for $10 each, so a set is a great value.
Included in the Vinolicous White Wine Assortment is:
Margarita Freeze

,

Lemoncillo Freeze

, and

Peach Bellini Freeze
. All of these flavors can be made with your favorite White Wine or Vodka. Because I am not so much a fan of wine I decided to try the Margarita Freeze with Vodka instead. I really enjoy the twist on an old favorite of mine, it was great having the taste of a Margarita without the effects of Tequila.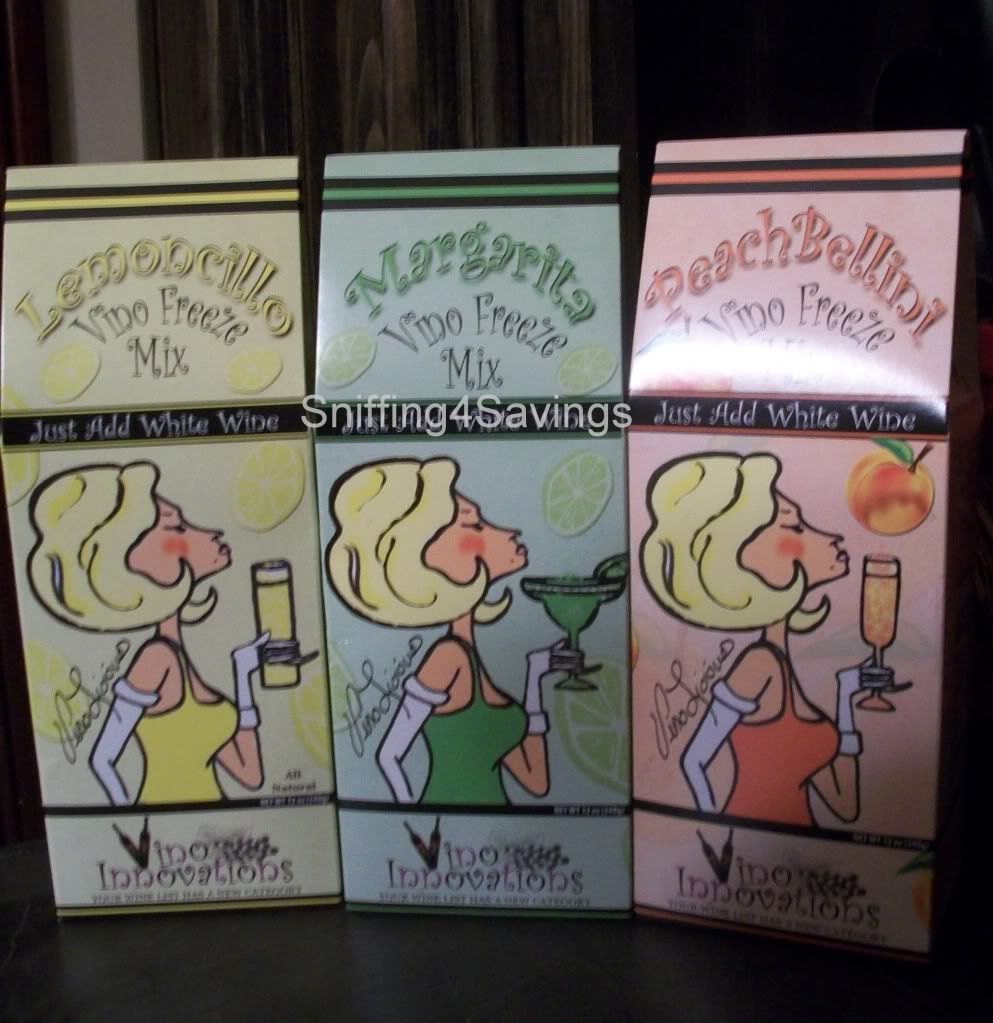 My Vinolicious Wine Assortment came through for review a little too late to share during the Holiday's, so I will be using the next box I mix up for our Superbowl celebration. The only decision I will be facing is which to try first: Lemoncillo or PeachBellini!

I think if you're a wine drinker, and you also love frozen cocktails, or would like a frozen cocktail but don't like "hard stuff" then OWG mixers are for you! The convenience of having a ready made large ziplock bag or pitcher in itself is a hit to the "Blender Queen"! Perfect for BBQs, picnics, taking along anywhere and pack in the cooler with ease!

Old World Gourmet
has something for everyone when it comes to flavors, not to mention drink bags, as well as gourmet goodies including beer bread (that sounds amazing!).
Old World Gourmet is offering YOU A Special Deal!!
$5.00 off a Vino-Licious Red or White assortment Retail $24.00
or Cosmo Dot Box or Cosmo Bitch Bag Retail $10.00
Use Coupon Code
OWGSNIFF4SAVINGS
also...
One lucky fan will win one Vinolisious Wine Assortment for themselves, details below!
a Rafflecopter giveaway
Rafflecopter Giveaway, US Residents Only 18+ yrs., Giveaway open until 1.31.13 12:00 A.M. EST. Sniffing 4 Savings is hosting this Giveaway for Fans/readers, S4S and promoting bloggers are not responsibile for the prize or delivery of. The Sponsor, Old World Gourmet, will ship directly to prize winner. Please use an email address where you can be contacted, winner has 48 hrs to respond or prize will be forfeited. Enter Below & Good Luck