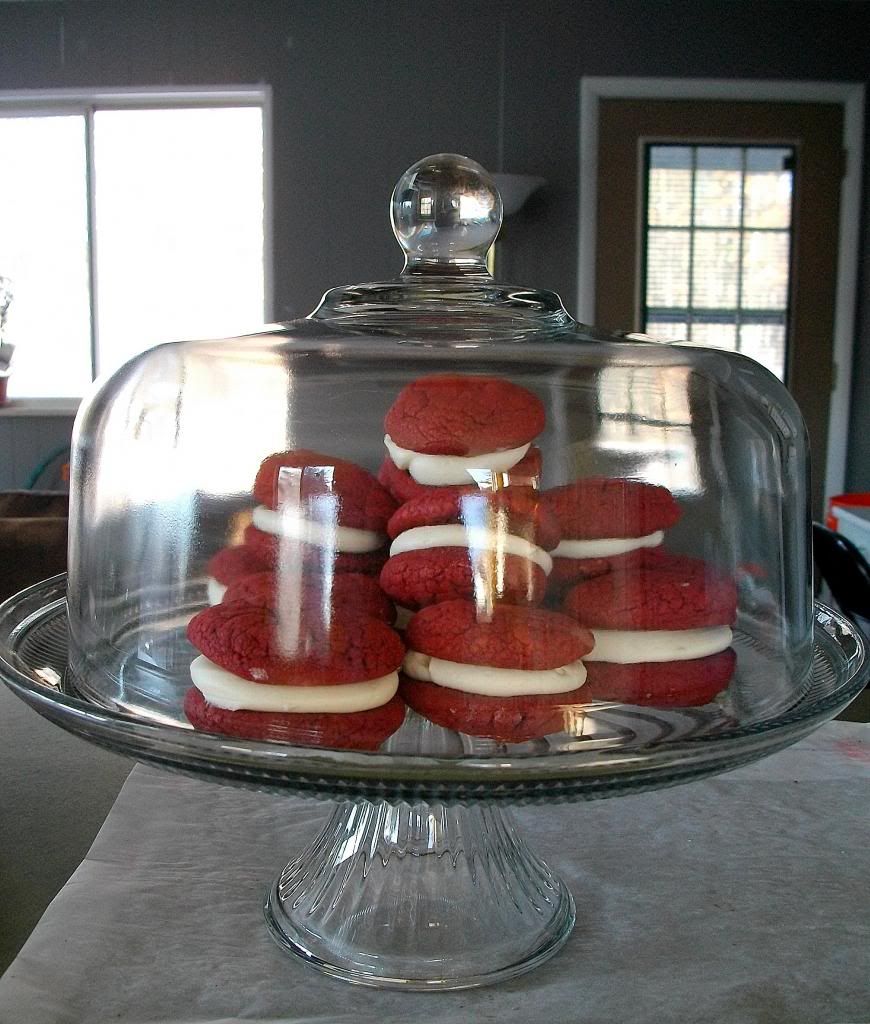 Homemade Red Velvet Sandwich Cookies
This week we had company for dinner for the
first time
in our NEW [not-yet-done-being-painted-or-decorated] HOUSE!
And really what is dinner without dessert?
My husband, the attention-to-detail-payer that he is,
wanted to make something beautiful and mostly homemade.
We found a recipe for these cookie sandwiches,
tweaked it to work for us and
voila!
Gorgeous dessert!
You'll Need:
1 boxed red velvet cake mix
2 T flour
1/2 C oil
2 eggs
parchment paper
1 jar frosting
we used cream cheese
Beat that all together real good and spoon evenly
we used a Tablespoon measure, you can use any small scoop
onto parchment-lined cookie sheets.
Bake 5 minutes at 350 degrees
Bake 5 more minutes
Cookies will look like this: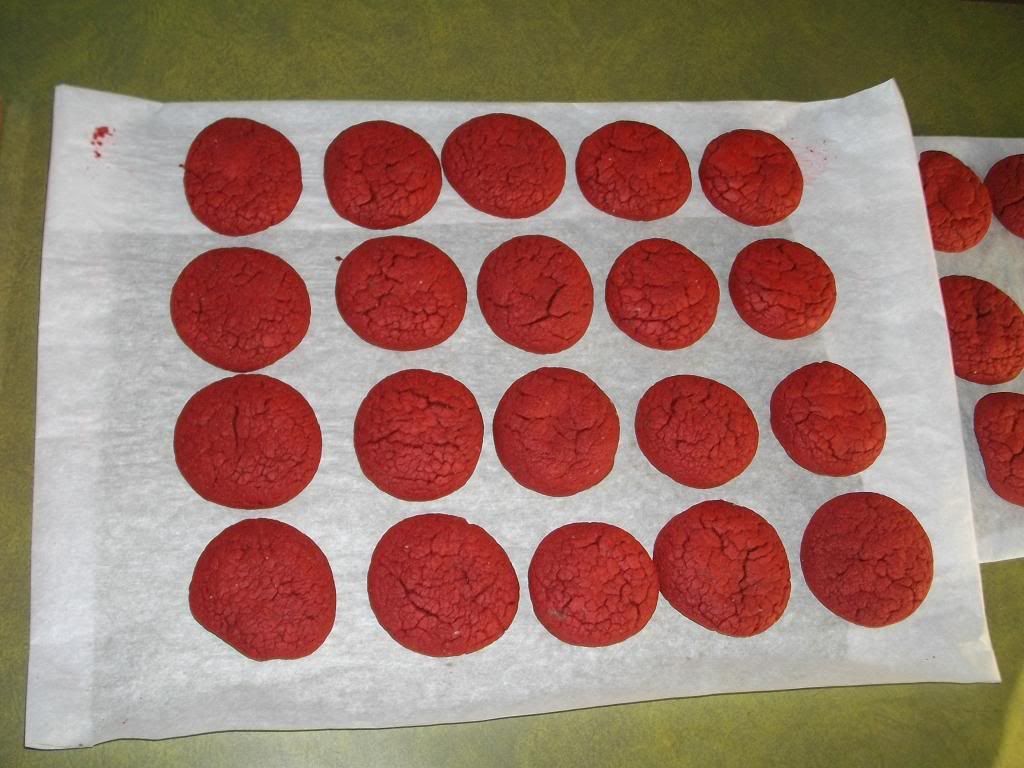 Get out your store-bought frosting and stir it up good
Shove some into a plastic sandwich bag and seal
cut off one corner of the bag for a "decorating tip"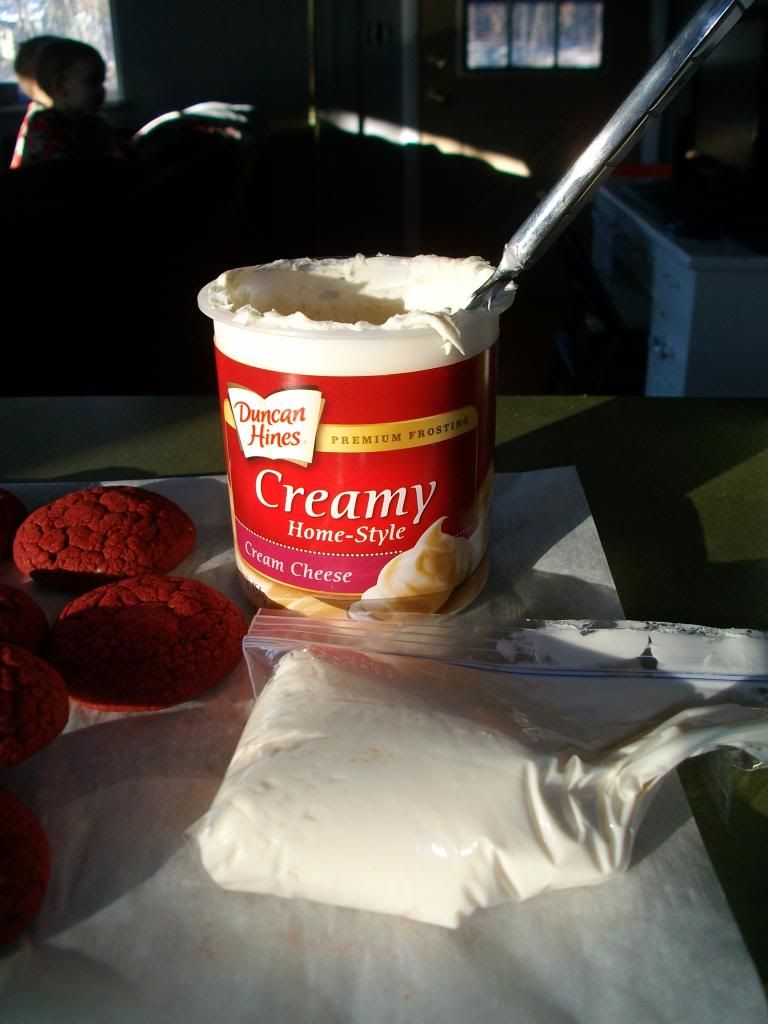 Pipe the frosting in a circle around the outside edge and work your way in
Place cookie tops on frosted cookie bottoms
Don't smoosh down too hard, you want them to be soft and pillow-like!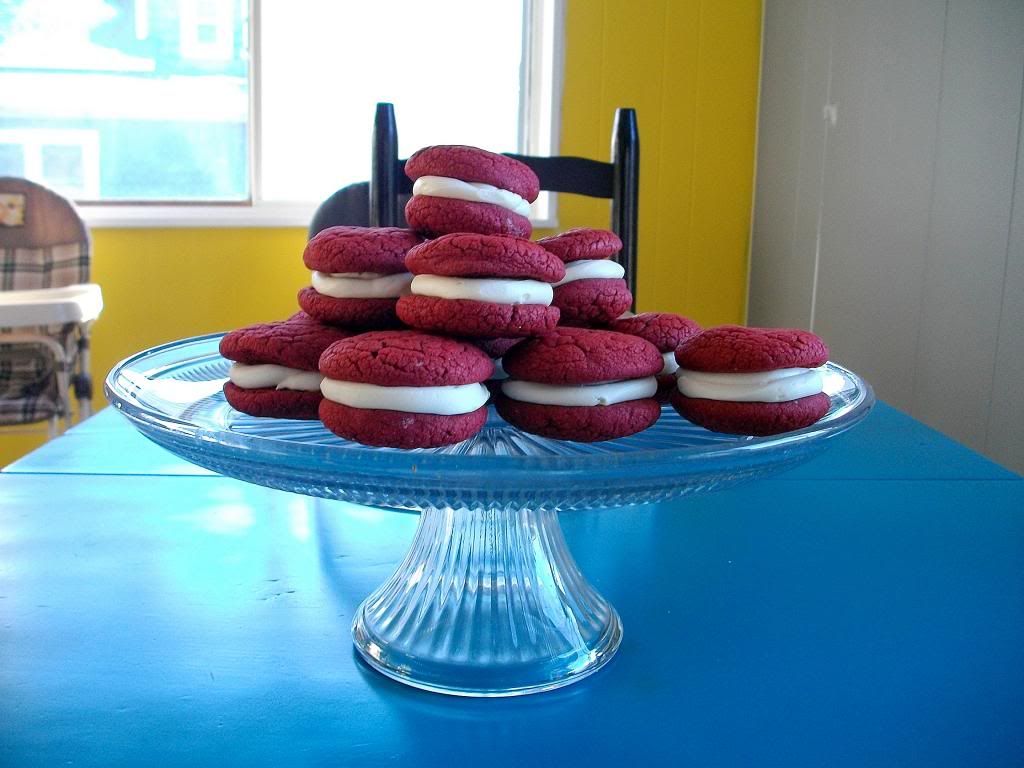 Gaze in awe at your beautiful, worthy-of-company creation!
Enjoy!