Few things bring me more joy that watching my kids enjoy the toys that I, too, enjoyed playing with as a child.
They were thrilled at the idea of the classic game Jacks.
They welcomed with warm hearts their Baby Alive.
And their jaws dropped in joy at the sight of their first scooter.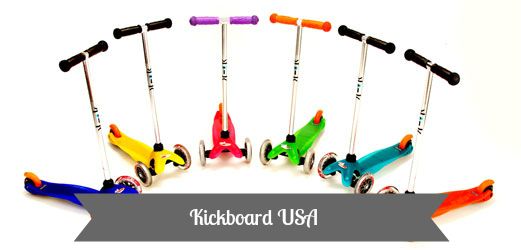 And who can blame them? It's bright neon color was enough to catch their attention alone, but that wasn't all that appealed. They also loved the age-appropriate height of the handlebars. (This scooter was
intelligently designed
for kids ages 1-5! Talk about getting your moneys worth!)
Bob and I love that the soft rubber on all of the scooter's exterior parts means bonking the walls doesn't do
any
damage. Especially nice for boys with Spring Birthdays who would prefer to use their outdoor toys, well, outdoors... but can't.
Is the Micro Mini scooter a must-have? Let me put it this way: I would only buy this scooter if you LOVE seeing your child in a state of pure joy and merriment. Our twins don't push, ride, or glance at their scooter without heart-melting grins.
The only thing I would change is the fact that it doesn't support
my
weight. After all, why should my kids get to have ALL the fun? And doesn't it look
so
fun?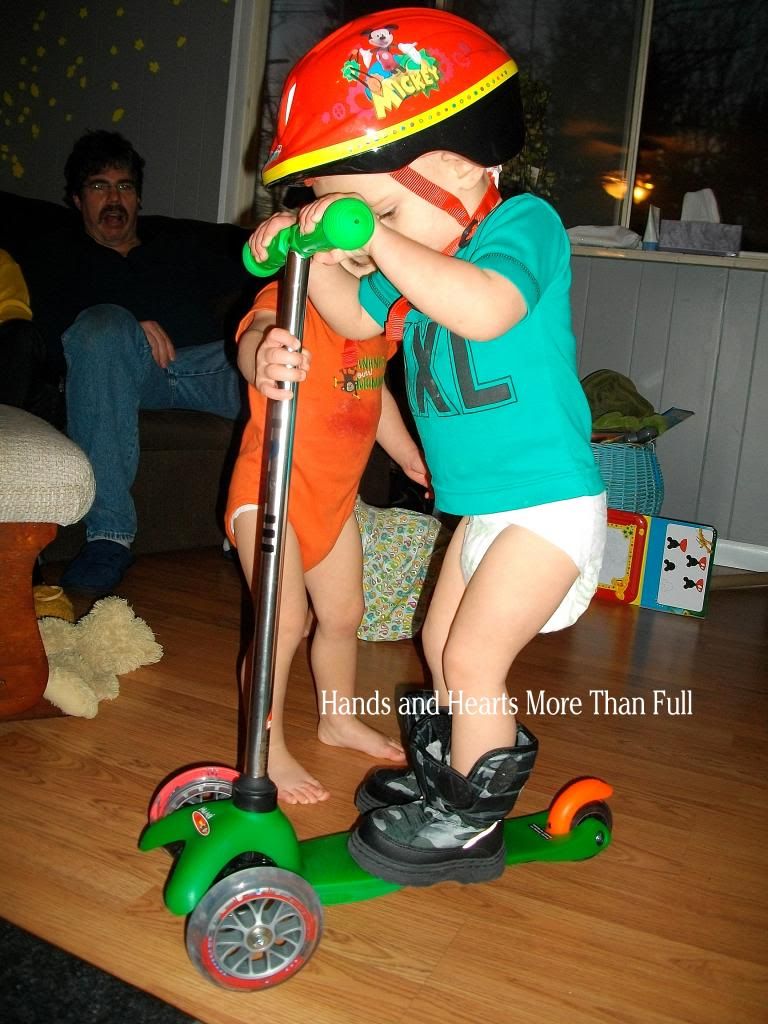 Toddler Variations: can be ridden alone or with help, in boots or bare feet and with pants or without!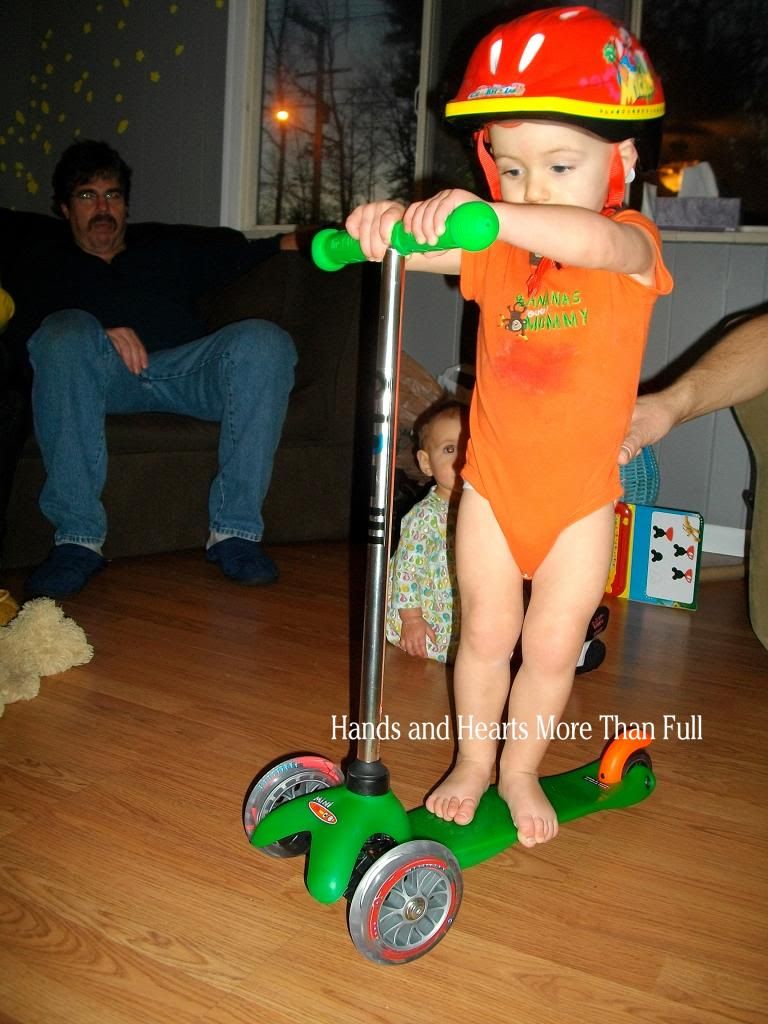 Price:
A brand new Mini Micro runs about $90.00. It is great exercise + play for
five plus years
, that makes it a mere $18/year! A bargain for year-round entertainment.
The Details:
"The Mini Micro Kickboard is the quality 3-wheel kick scooter with an award-winning Swiss design. Ideal for children ages 3-5, the Mini Micros's 3 wheels, low-to-the-ground deck, and gentle lean-and-steer handle bar all contribute to the stability that makes the Mini perfect for preschoolers and kindergartners. The lean-and-steer design is what makes the mini unique and fun. Using their body weight to curve right and left, kids intuitively learn to 'surf the sidewalk', developing balance, coordination and motor skills. The deck of the Mini is large enough for two little feet, so kids can easily switch from pushing with one foot, to just enjoying the glide. Kids love the foot brake positioned at the back of the deck - it looks just like the ones on the big kids' scooters. At 3.3 lbs, the Mini Micro scooter is lightweight so it's easy for kids to maneuver and for parents to pick up and carry whenever need be (it hangs nicely on the back of a stroller). Kids, and their parents, love the Mini for the way it provides hours of fun, while encouraging movement and exercise."