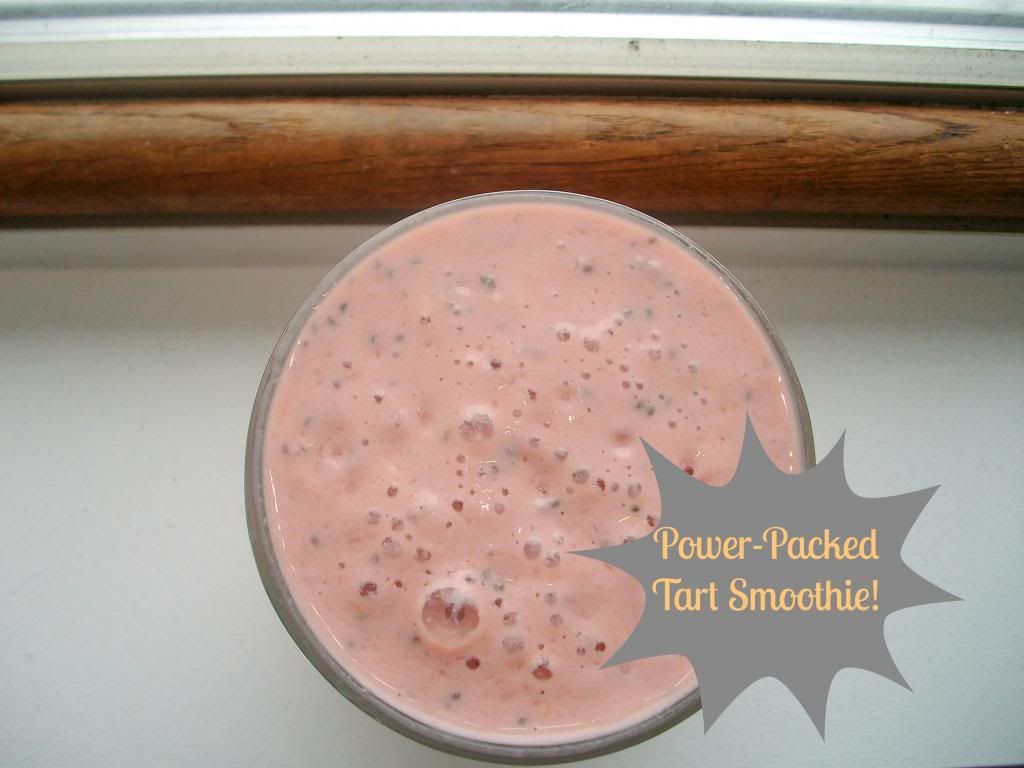 We are loving liquid food!

Here's a recipe for a quick, bold smoothie that will wake up your taste buds and tummy.
It's great first thing in the morning & has about 25 grams of protein!
Tart Protein-Packed Smoothie
1 C Greek Yogurt

1 T Chia Seeds

1 T Honey

1 Kiwi, peeled

1/2 Orange, peeled

1/4 C Tart Cherry Juice
Blend well and enjoy!

Are you a smoothie scientist, too? What do you create?