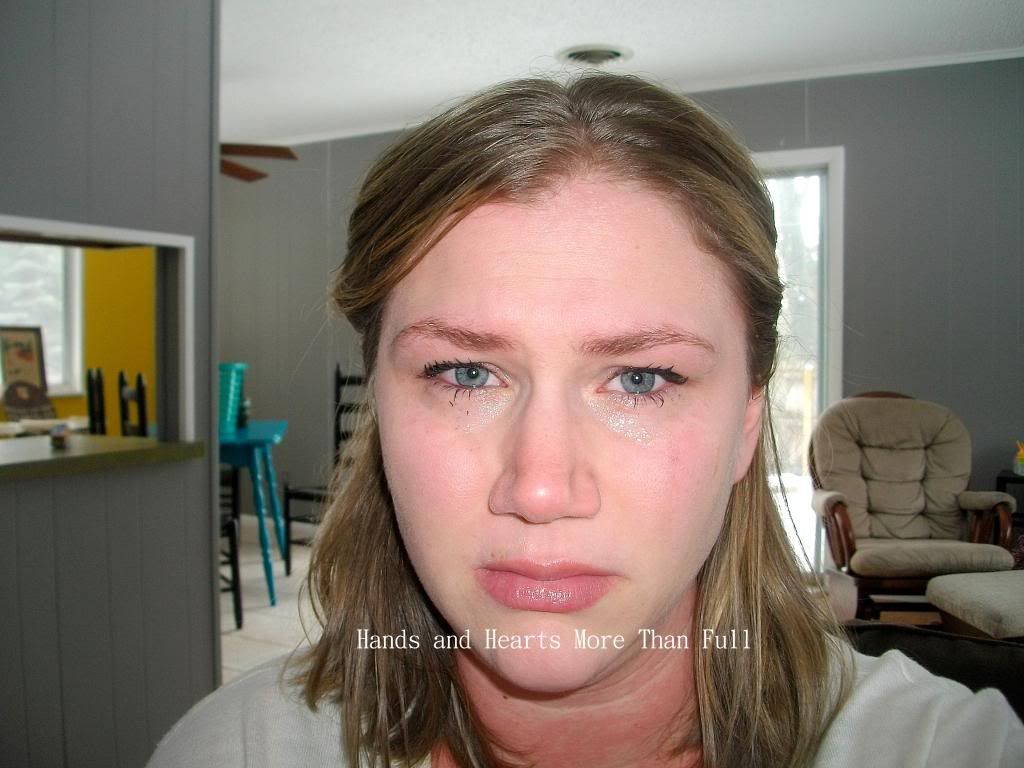 Self portrait during a recent breakdown. Not flattering. Just real.
"I don't like a nap", "I tired", and other general cries of disgruntled children are what we hear from first light of day until late into the night.
It can be maddening. In fact just the other day while stressed to the max I began to laugh like a dark movie villain. I don't know where it came from other than some dark place inside and it was coming whether I allowed it or not. It was frightening. Sort of like my kids when they don't get their way. You know the fear?
I digress. There are days when we will do just about anything to rev up our engines, get a final burst of energy, make it through the last hour, etc. etc.
A drink of the energy shot taste like a fruity snack. It wasn't hard to stomach at all. One whole shot later, and about twenty minutes time, I didn't feel much different. Maybe a tiny perk. I'll take it!

I received one or more of the products mentioned above for free using
Tomoson.com
. Regardless, I only recommend products or services I use personally and believe will be good for my readers.