Awe, how sweet. You thought I was actually going to show my real weight!? Get real!
I decided this year not to make a New Year's resolution and lo-and-behold I've been gung-ho with eating right and exercising. Whodathunk!
Of course, I am human, and there are days when I completely fall off. Last nights pizza + donut dinner, anyone? When that happens I have had the greatest success with this mantra: "Get Started, don't quit." I've found that I have an easier time getting back in the swing when I'm quick to forgive myself and move on.
That being said getting exercise outdoors in Northern Michigan in the middle of March can be a challenge.
I've been enjoying the free Youtube exercise videos I've found. Equally delightful are the strange glances from the other parents at toddler open gym when I bounce around the floor playing while they stand watching their tots. To each their own, but I channel my inner husbandly monologue that says "life should be exercise enough, who needs a gym membership?" Between the jumping, bouncing, fetching kids out of the foam pit (made up of big blocks that my boys call "tofu" - how adorbs!) I'm happy to count it as exercise.
All the little things must be adding up because
I've started to see an improvement in the numbers on my Eat Smart Digital Scale!

I love having it around, it makes losing weight a fun challenge. Not to mention the clear facade makes it so the scale blends into my (or anyones) bathroom with ease. READ: NO ONE HAS TO KNOW!
Bonus: my super awesome scale came with a measuring tape to calculate progress on arms, thighs, hips, waist... The list is endless! Score!Perfect for the type A or exerciser who needs to see #'s drop fast. Me.
Exercise combined with the accountability of online food journaling have made a great improvement in my life.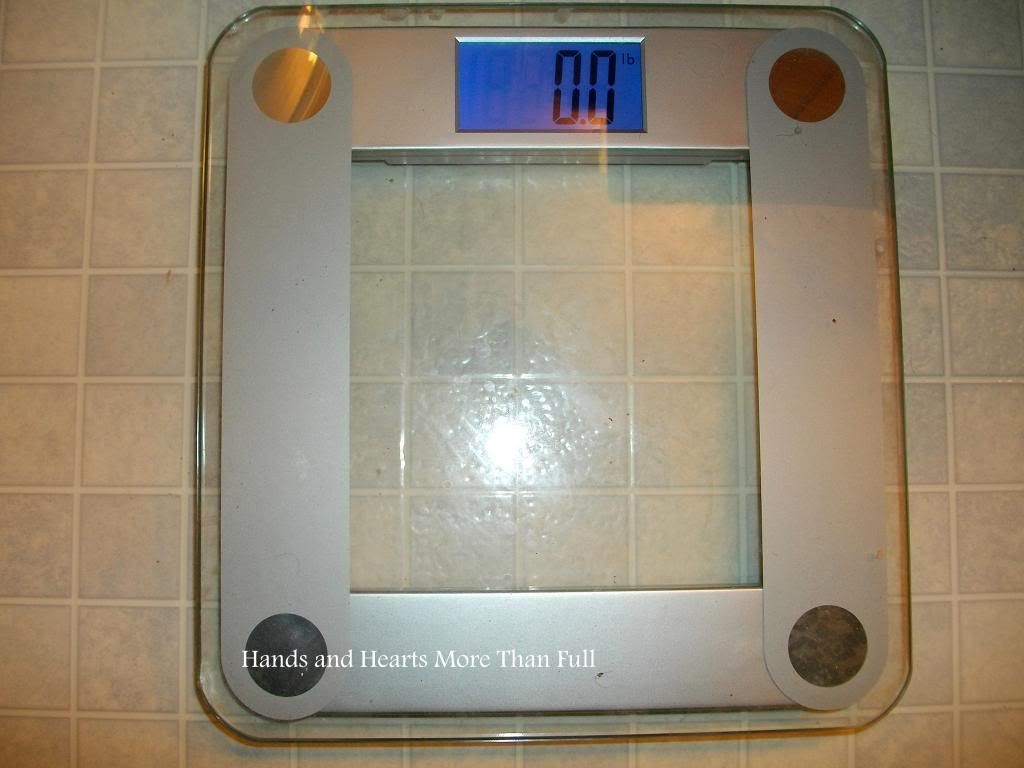 Blends quite nice with the existing bathroom decor.
One for YOU!
a Rafflecopter giveaway