It's Tuesday! So here are the twins!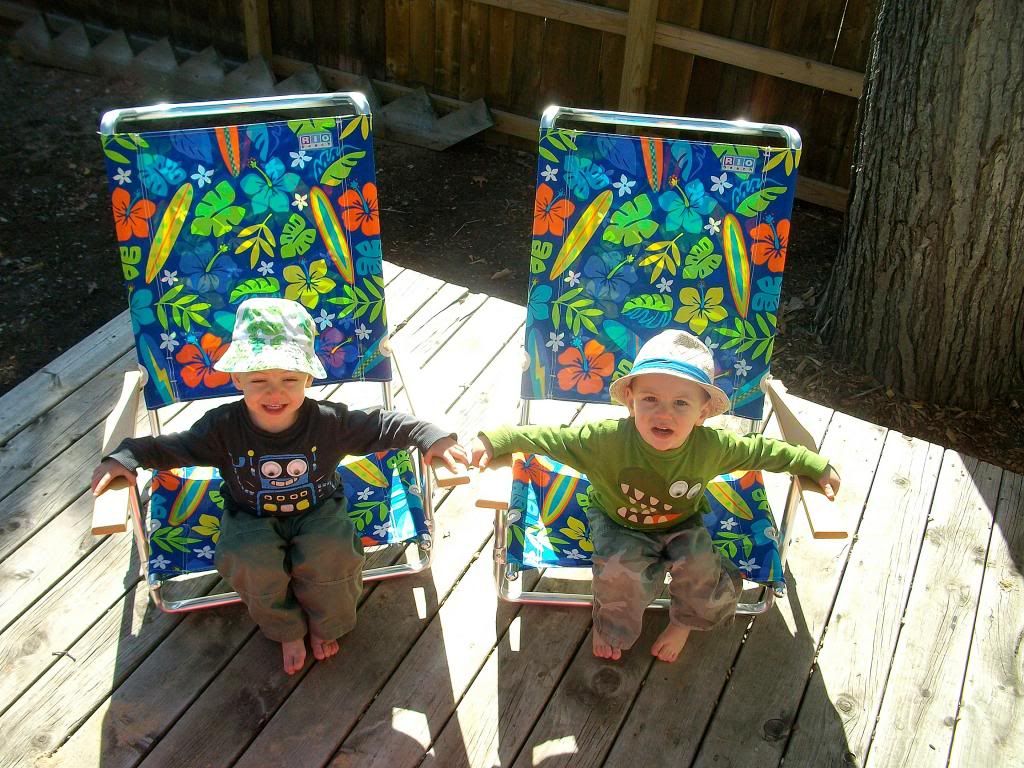 And Also...
I've been thinking lately about the generations of babies that have come before me, and before mine. There is so much the same and so much different.
As a sit with my boys (Ayara is peacefully napping) and try to convince them of sleep, a task that's harder now that their bed has no boundaries, I'm reminded that my mother did this for me, and hers for her, and so on.
When I walk down the road and get stares and hear whispers I feel like the only person who has ever done something silly for their kids. I'm referring to pushing one in a cart while the other's on shoulders, or some other similar odd sight.
I know that I'm not the first.
It would be nice if at the moment I felt foolish the accusatory party could also remember they have
probably
done something similar, too.
While we're on the topic of doing foolish or grand things for our kids let me remind you that Ayara has recently turned one and will be having a party this weekend! It is, in a way, our gift to her. Gathering her family + friends is a wonderful way to show her love and surround her with kindness and fun. The best gift we could probably give.
Zazzle was kind enough to supply her
Birthday Invitations
. I have loved Zazzle from a far for so long, but not anymore! They have so many unique + artsy things to choose. The invites we decided on are bright and fun, just like Ra-Ra! We decided on a Lemonade Stand theme and they had just the right design. I'm not surprised, however, since they have hundreds and hundreds to pick from. They're only $2.00a piece (complete with envelopes to mail) and after sending one to every member of family we still had a few left over.
Facebook was happy to invite our friends.
Perfect for little hands they're sturdy as can be. They'll make a nice addition to her baby book, if I ever get around to starting one. Have a looksie at them for yourself! And if you want to see Birthday inspiration,
check out my Pinterest board!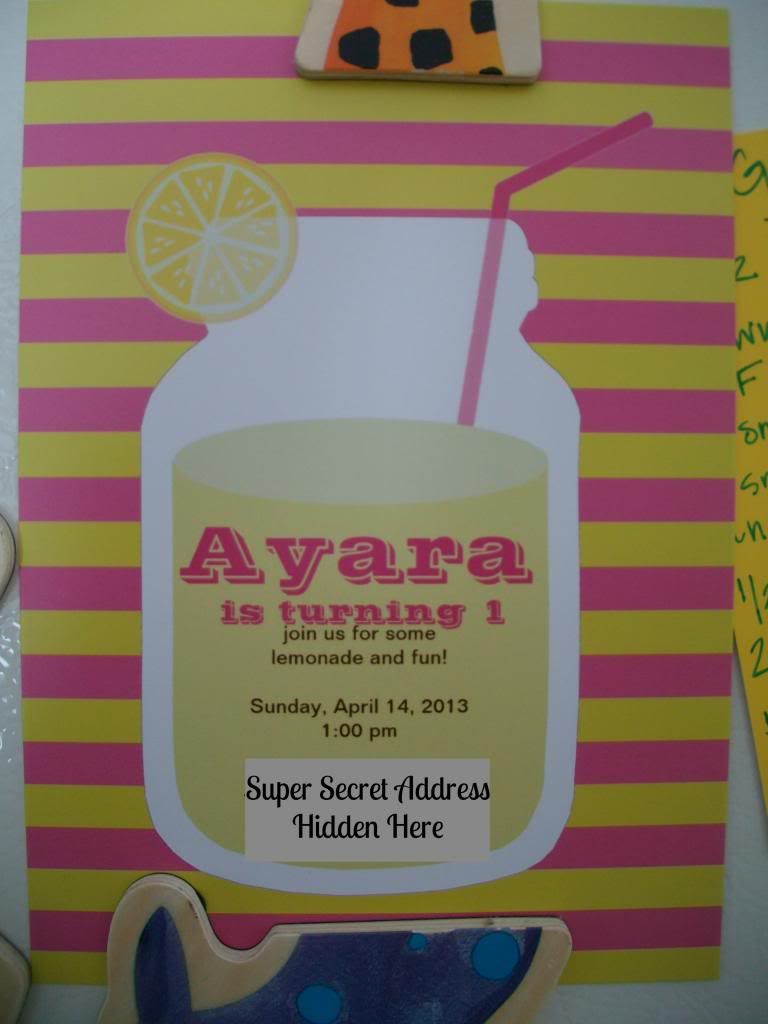 So cute, right? And fresh! Magneted to the fridge in style.
Forgive me, I've digressed.
Can you tell I'm stoked about this shindig?
Getting back to my story, I suppose I don't have a specific point other than
Let's All Love One Another And Leave Our Judging Eyes At Home, shall we?
I'll be first to admit I could use some help in that department, too.
Parents are going to do what they see fit for their kids and you're just going to have to party with them, or be left alone. Okay?
Here are some words that helps me when I'm feeling... something:
1.
"This too shall pass" includes the bad and the good.
Adam Sandler's
Click
, anyone?
2.
It's okay
. I sincerely believe that it is always okay. Even if it's not okay, that's okay, too.
3.
It could always be worse
. Yep, unfortunately true and not-to-mention a reality for some.
4.
Just because you can't understand it right now doesn't mean this bad/sad/scary/etc. event doesn't have a purpose. It does.
Awzx77-77777
That last segment brought to you by my can't-keep-my-hands-off-buttons son, Tay, and the fact that I walked away for point five to get a snack.
This post being brought to an end by my poking (literally, he's poking me) husband and nap-hating twins.
Cheers!
Disclosure: I received the above mentioned invitations as compensation for this post. I was not compensated in any other way. I do not recommend products that I don't believe are beneficial for my readers. The opinions herein are 100% my own.