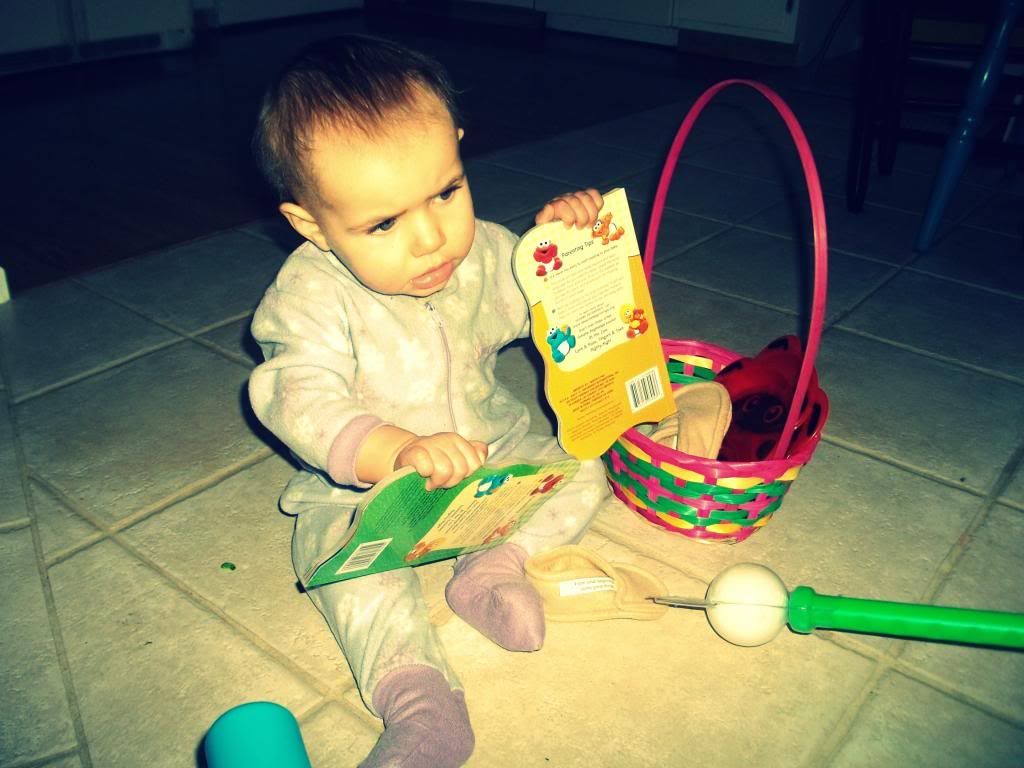 Easter will be hard to top from now on.
Last year
Ayara was making her way in to the world
making that, by far, the most eventful and interesting Easter I've had yet.
This year we made candy-less Easter Baskets,
celebrated Bob's Birthday
, had an impromptu dinner with my in-laws, and searched indoors for eggs. Doesn't sound too climactic, but it was special in its own way.
Ayara loved her non-sweet treats! She was especially fond of her
Baby Fortune Cookie Booties
c/o
Uncommon Goods
. The soft-soled tootsie covers come with sweet "fortunes" and fold up in to petite Chinese take-out boxes. Tres chic! Spoiler Alert!
Fortunes read: "From small beginnings come great things" on one bootie and "An amazing adventure awaits you" on the other. Bonus: They're handmade in the USA! Be still my heart.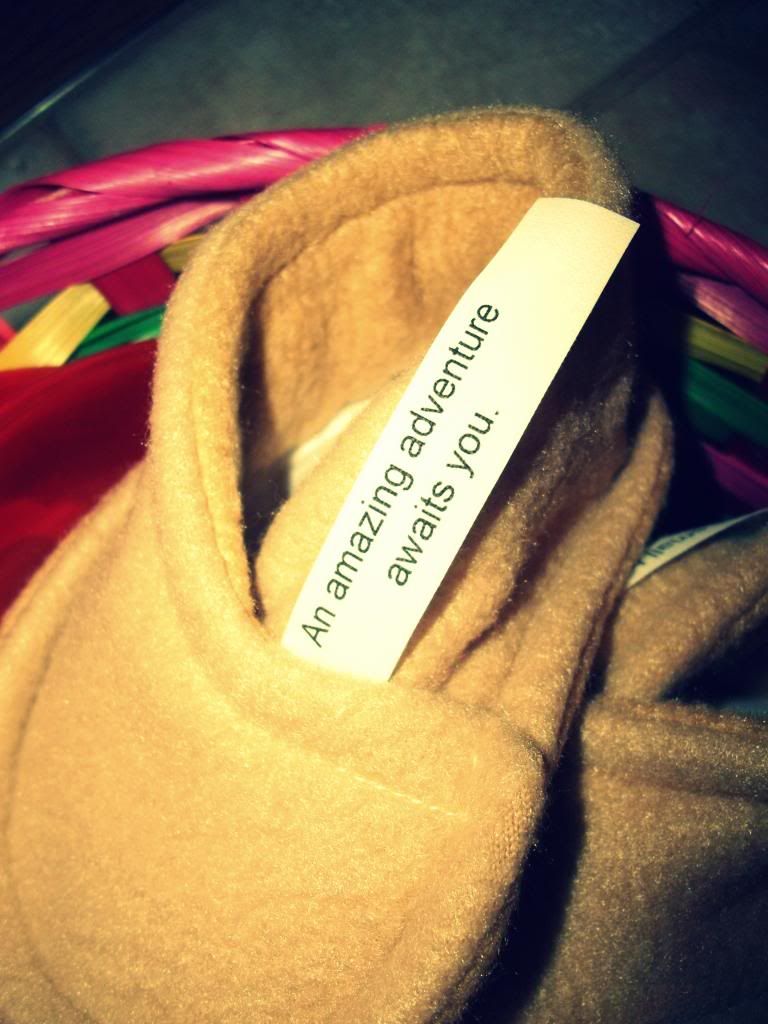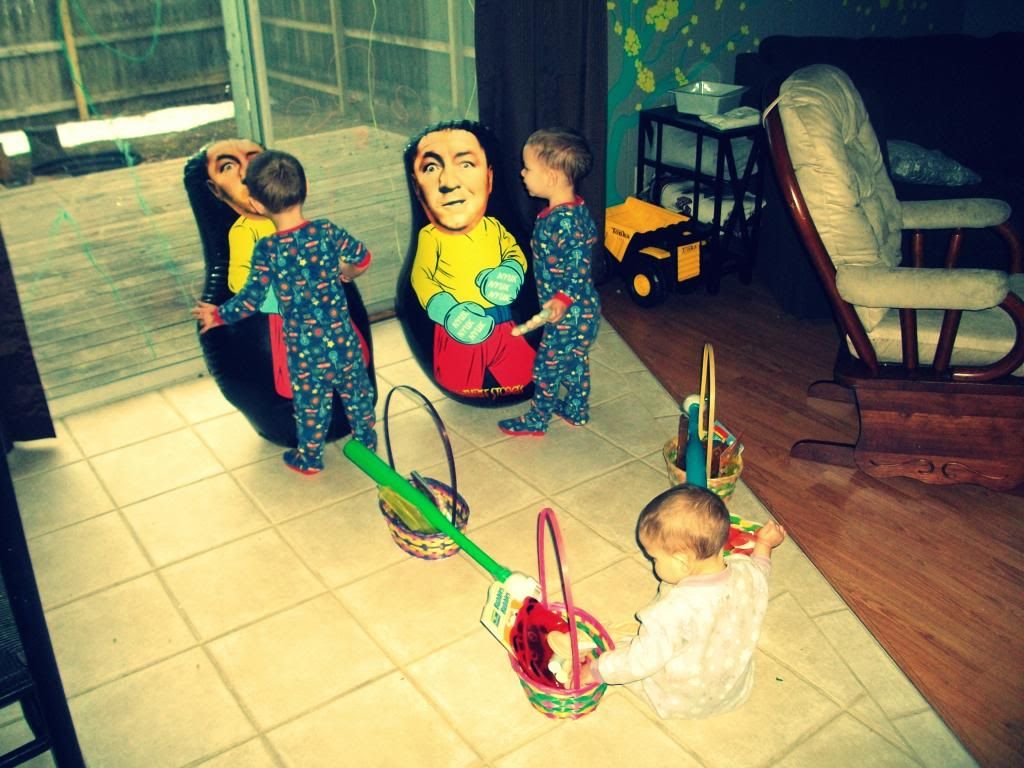 What would Easter be without Three Stooges Bop Bags? c/o Boppa - thanks, dad!
We were the first to arrive at Grandma's for dinner. We love getting together with family!
Here we have years and years of celebration evidence.
I've mentioned before how talented my in-laws are. Case-in-pointL homemade cutting board from Uncle Bo: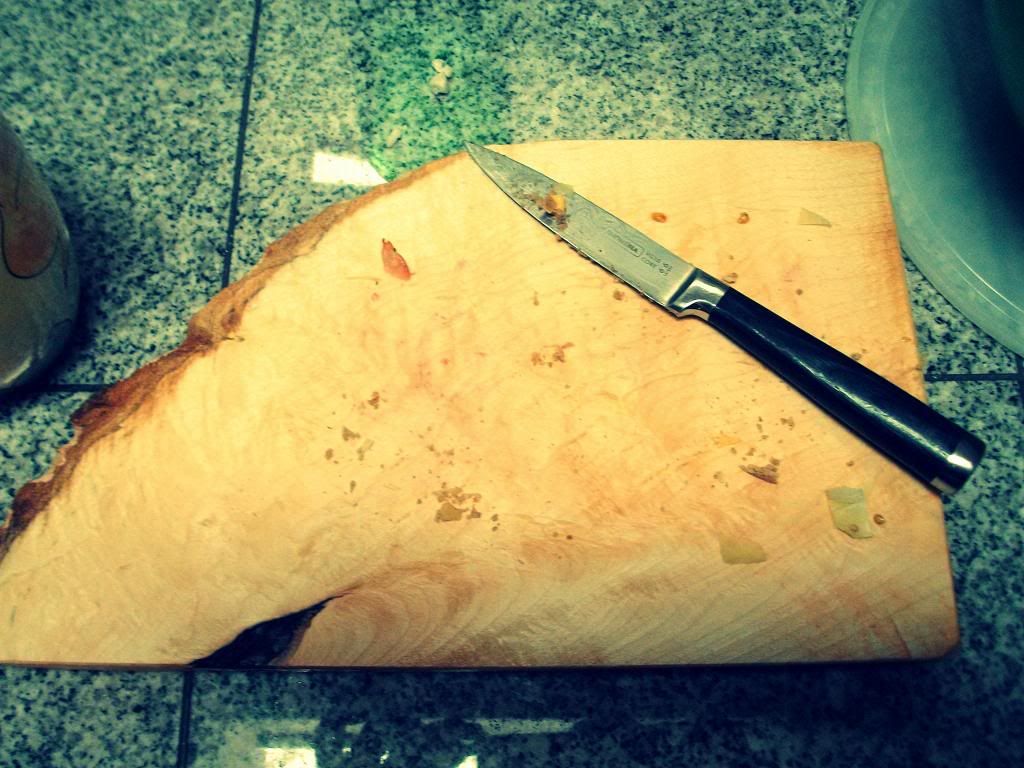 And lucky husband had a Birthday the following day. He donned a New Year's hat like a champ and enjoyed his Birthday Bundt.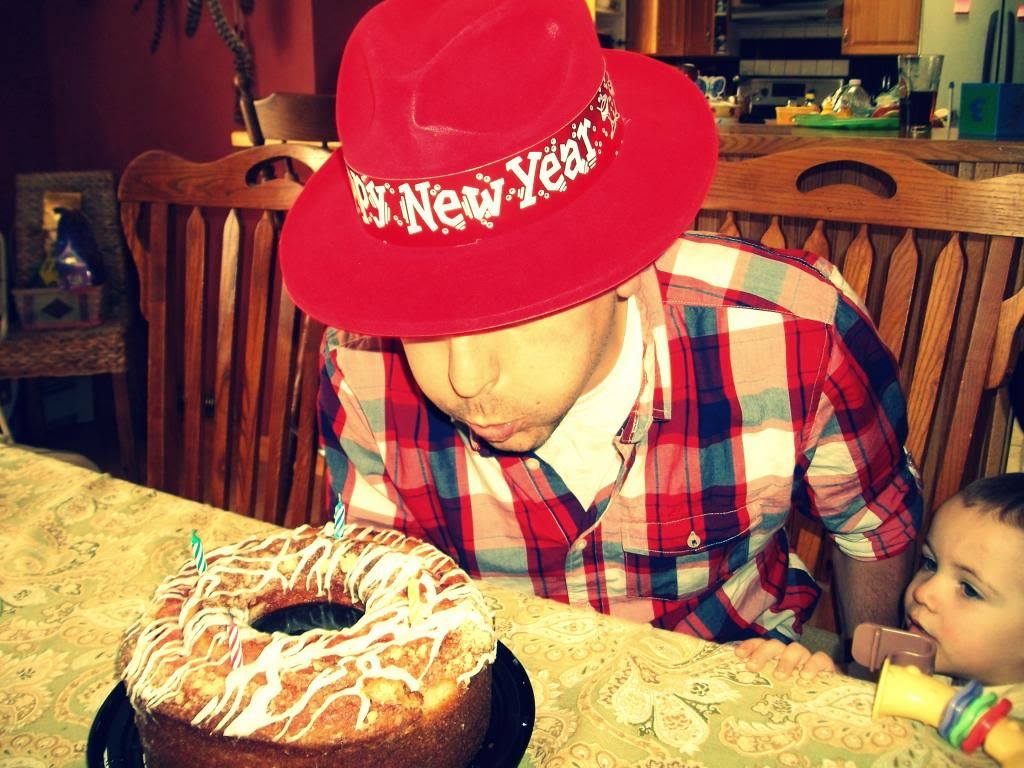 My three happy hunters pleased as punch with their Easter finds. Little miss ate a whole Reese's Cup, wrapper and all. Swallowed the chocolate and regurgitated the wrapper. Pure Talent.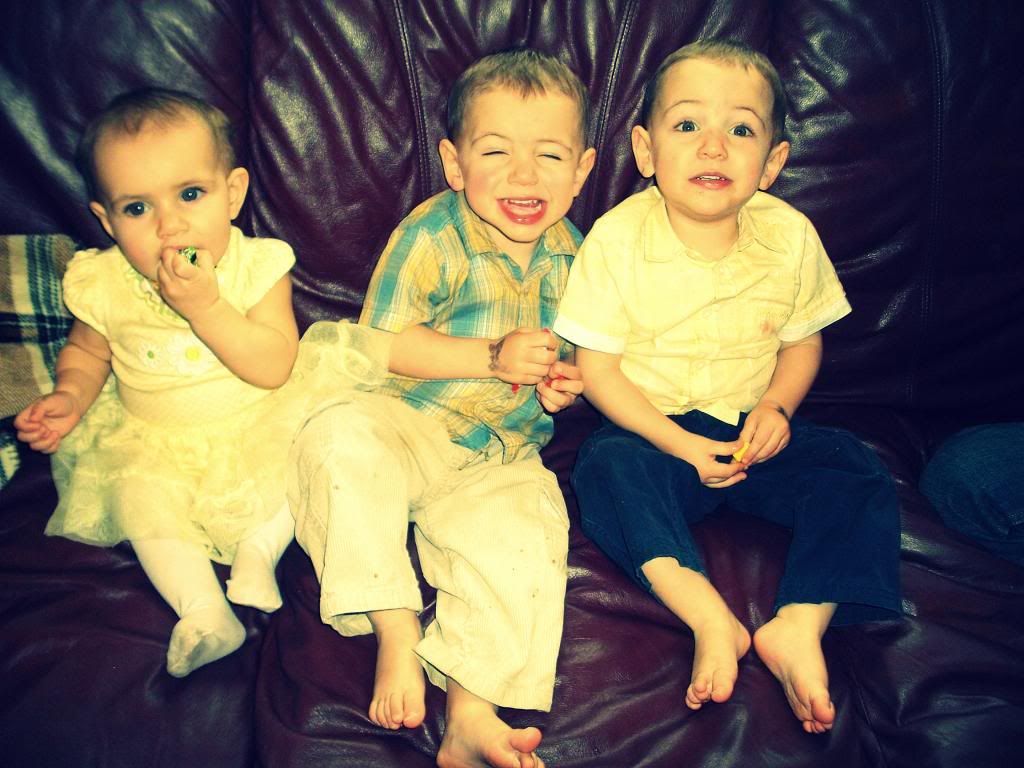 PLEASE: