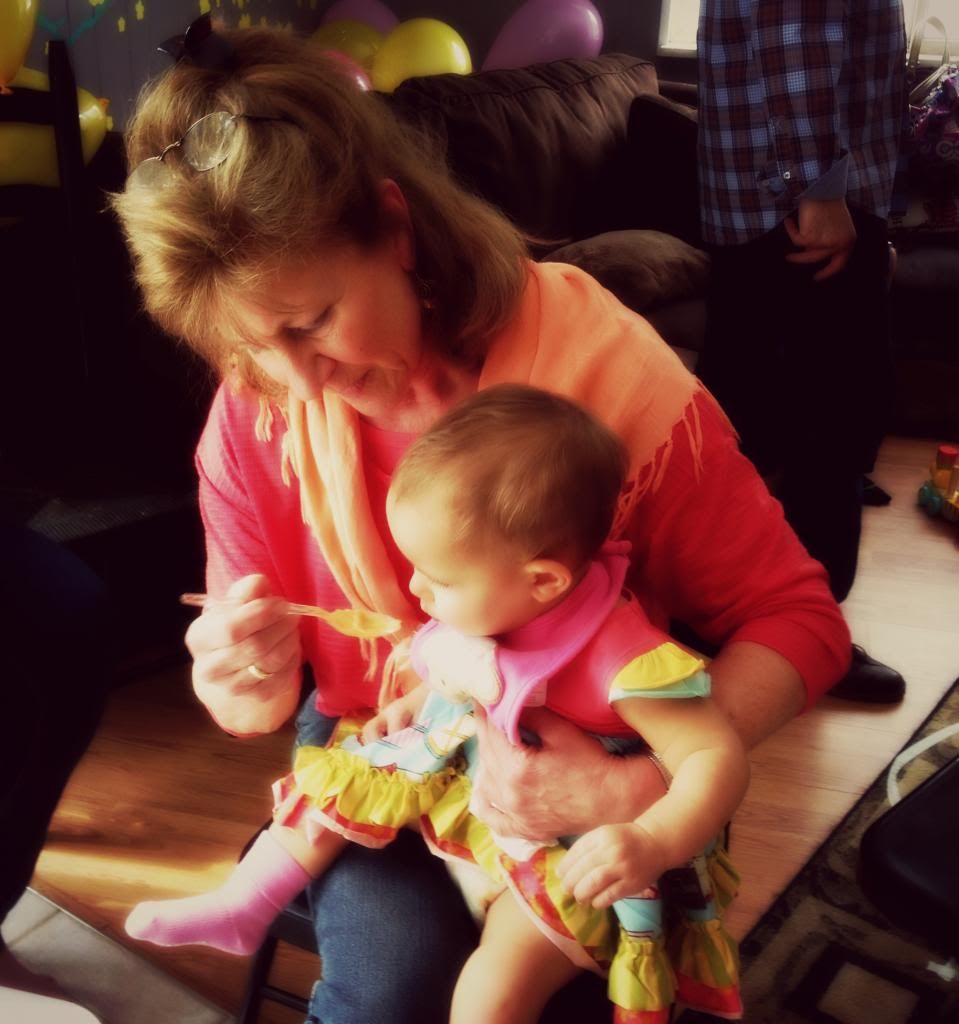 Feeding Ayara "real food" on her first Birthday, because I forgot.
Here are some things you might not know about my mom:
1. She loves power tools.
2. She graduated from Davenport University.
3. She was born in the town where she still lives.
4. If the sun's shining, she's in it.
5. Butter Pecan ice cream is her weakness.
And all of those things are interesting and good,
but none of them speak to the amazing woman that she is.
Not only is my mother beautiful from the depths of her core to the tips of her hair,
she is funny and compassionate beyond belief.
She does not get, nor expect, any credit for the hard work she does at two jobs.
In fact, she's working today!
She gives, and gives, and gives some more of herself, her time, her posessions.
All without hesitation.
She is quick to forgive and humble beyond belief.
In short she prepared me well to be the mother I am today.
Not every mom gets a role model worthy of awards and praise
... but I did.
Thank you mom.
I also need to send love to the other moms in my life, whom I adore and respect, too: my mother-in-law and step-mother. I appreciate your strong and courageous ways.
Thank you, I love you.