We decided in May to have a BBQ. We picked the date May 12th. My mom occasionally works weekends so it slipped my mind completely that we'd elected Mother's Day for our fun.
Oops
BUT
We didn't have to reschedule because of that; we got snowed out!
In May!?
So we opted to reschedule for yesterday, June 2nd.
The weather has been beautiful, we assumed we were safe. We invited lots of friends and family, plenty of people to mingle with, and children for play.
I called it a "BBQ" but Bob gently reminded me that absolutely nothing was being BBQ'd, so we switched to calling it a Potluck. That made more sense, since most people were bringing a dish anyway.
The weather was evil. Phone apps and dot coms said there would be sun. It was not true. We made a bonfire, decided to forgo the kiddie pool, and had visions of hot coffee while sipping iced tea.
BUT -
We had a great turnout, despite some of our guests canceling last minute due to understandable ailments- allergies, new exciting news, moving
blech! the worst!
AND - We had a blow-your-mind-tasty spread of mostly-healthy food!
Gracing our newly-found-on-the-side-of-the-road buffet table
score!
were: vegan fried rice (a new staple in our home thanks to Bob), enormous amounts of vegetables with vegan ranch dip (recipe to come soon! so good!), spicy and mild guacamole, chips, quinoa salad (I'm eating leftovers as I type- again, so good!), balsamic pasta salad, bruschetta, banana muffins, and my favorite
because I made it and it was chocolate, probably
raw, vegan chocolate fudge
from a recipe that includes, drum roll please,
zucchini
! You'd never believe it if you tasted it. It's out-of-this-world delicious. Invite me somewhere, I'm sure I'll be making it for, um - everything.
We all had a blast and before we knew it it was bedtime for the tots.
Hooray!
I love you all, my babies, but man do you take some energy from your mum! Daddy and I got some serious snuggles in while watching (again) Into The Wild. I couldn't have asked for a better day.

Oh, except maybe I would have requested sunshine. But that's it!
P.S. A surefire sign of a successful party? Photos only exist of the "before" and "after". Why? Because "during" you're too busy having fun!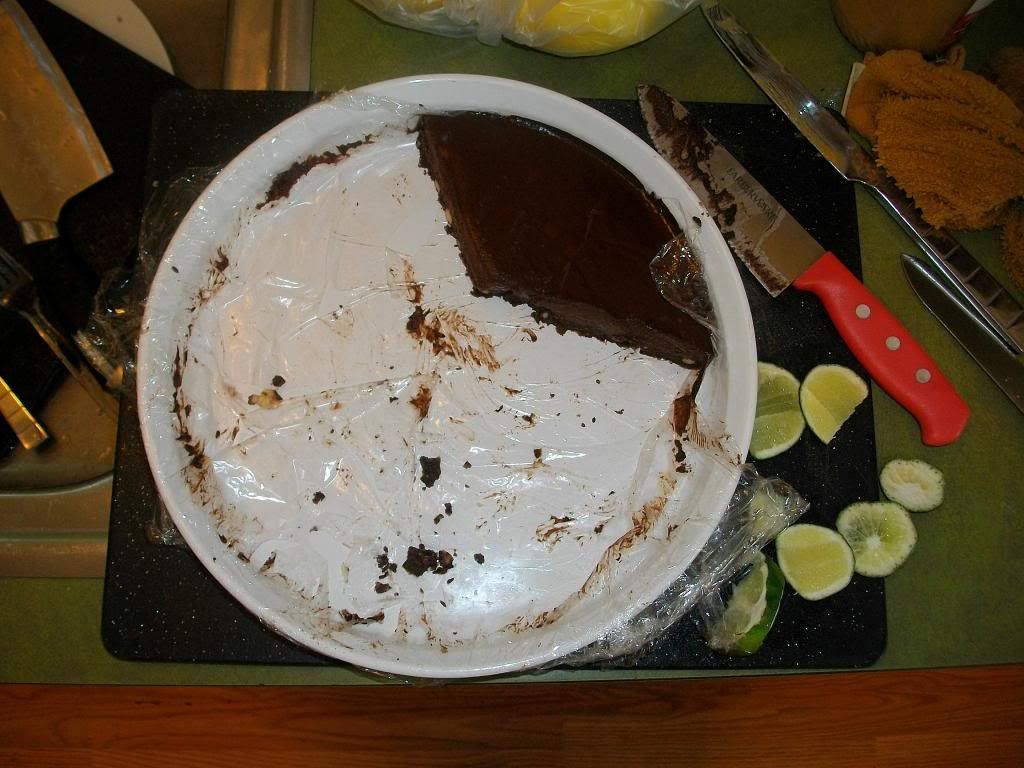 Best. Veggie. Dip. Ever!
The End.