I started this post two months ago.

(

Previous thoughts are in blue.)
And we're done. just like that. Breastfeeding, that is. We made it to the 11 months + 28 days mark EXACTLY. Then it happened.
Ayara took two steps yesterday. She also bit me in the right breast (I haven't used the left in months because of a previous bite injury that never healed) so hard that I could not complete a midnight feeding, nor quickly return to bed as I usually do. I laid awake wondering if our time at breast was through, and now I believe it is.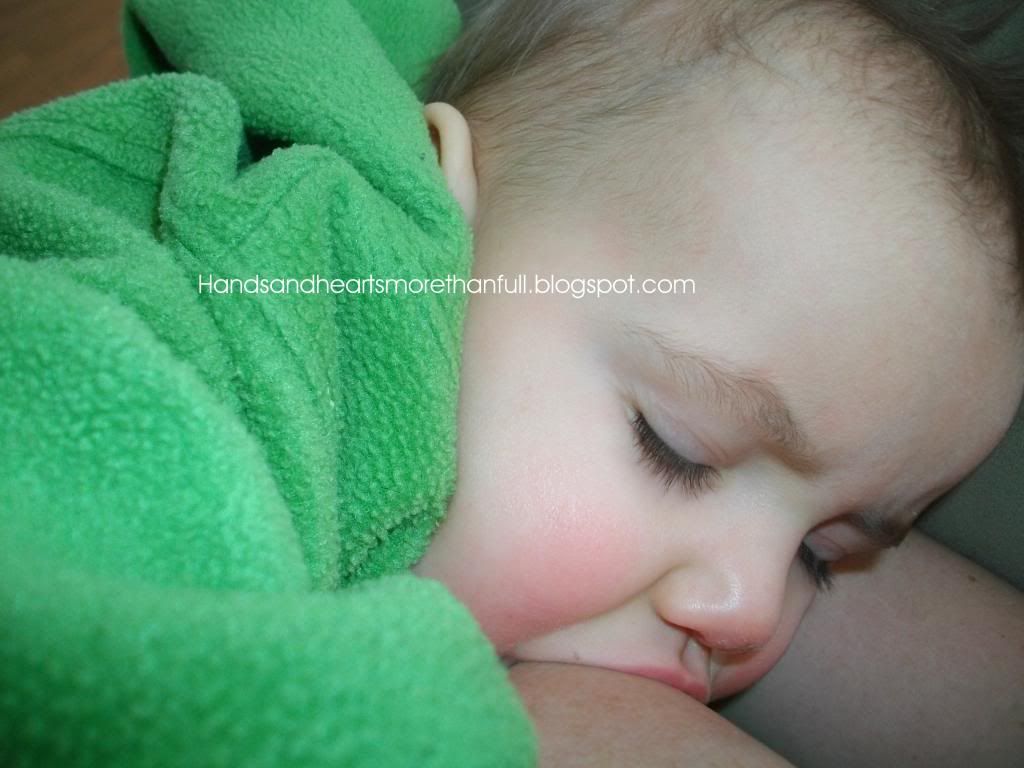 The truth is that we made it slightly farther than that. To about 13 months I'd say. It came and went for weeks after her first birthday, as teeth flourished in her mouth. And he initial shock of breastfeeding being gone started to wear off, as did her desire.
I wrote this poem months ago, too. It still reads true for me. I've loved that girl with every ounce of my being, so strong and confidently that she's asking for a small slice of independence.
She's ready.
What more could a mother ask?
Here goes:
I fought so hard for that mouth on my skin
When first she was born and new life did begin
I gloried in every moment we had
I knew one day it'd be over, how sad
We wrestled at midnight, and two, and at three
It was just the moonlight, me and her, us three
Committed to memory is the fragrance of skin
I sincerely loved nurturing with my body my kin
She'll grow up so fast and then poof! - she'll be gone
But the memories of breastfeeding my babe will live on
Ayara, I hope you can hold on to a memory of this time. I've loved bonding with you so. We've been finished nursing physically for a while now, but I will nurse you as best I can with my mind, soul and heart. You'll always be my baby girl.
I love you, mom.