See that face? That's not the face of a baby who has eaten too much and left food on her cheeks. That's the face of a sick baby.
Sorry!
Ever since Birthdaypalooza there has been an abundance of snot, Boogie Wipes, and sneezing. A perfect combination when you want cranky parents and short fuses. No thanks!
When teething tablets, teething necklace, vapor rub, hot bath, nursing and parental love (among more) didn't work we raised our hands in defeat.
How I feel when I'm sick: headachy, sore, hot
and
cold, lazy, tired, etc. etc.
How my babies feel when they're sick:
WHO KNOWS.
If it's 1/10 the pain and suffering I've gone through I want nothing but soothing comfort for them. That being said, I have a new pal in
Infant's and Children's Advil!
I am not one to run to medicine for help, but there are times when all other options have been exhausted
like me
! Advil's Infant line is designed for babies 6 months - 23 months, which until a few days ago was perfect for our whole brood! Children's pain reliever starts safe dosing at 24 months, which is a perfect fit now, too. Also, it works FAST. Like... 20 minutes fast. Because, who has time to wait? Not me! Oh, and Infant's Advil comes in a non-staining white grape color/flavor combo. You know, because they're wiggly? Win!
I quite literally ruined my UNR Alumni sweater with orange pain reliever. Never again.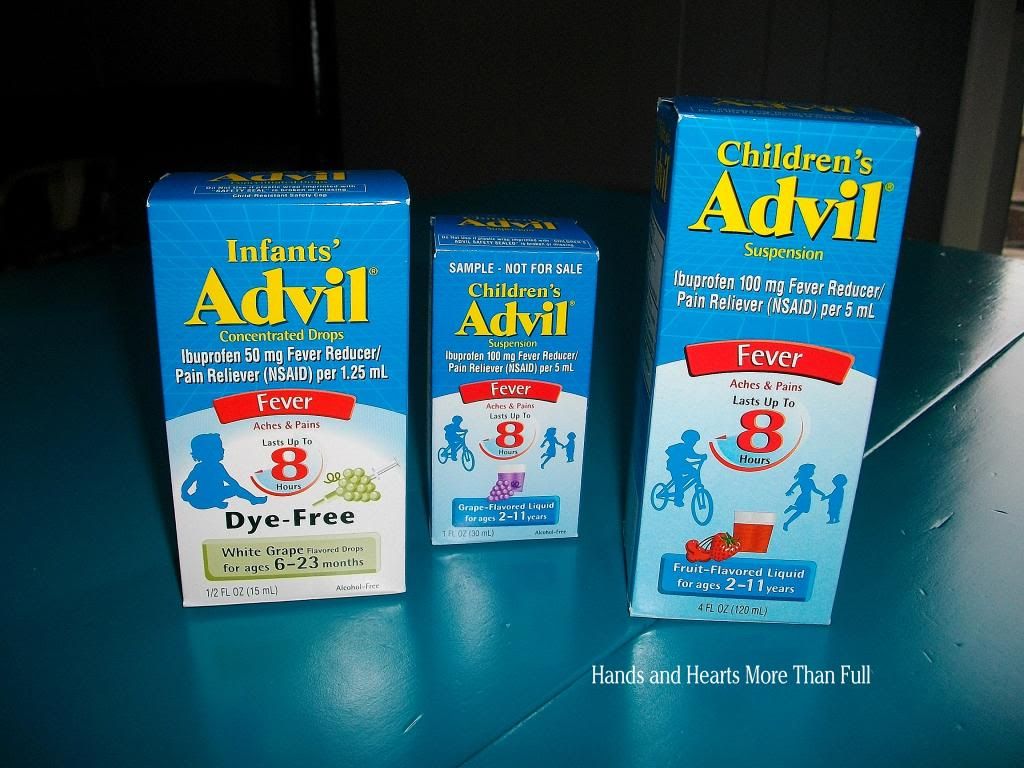 If you were here a few days ago you
read about my new couponing hobby
.
Well looky here! I done found you a coupon, too!
Share the love!
Make an educated decision when administering Children's pain reliever, but make it less often with Advil which lasts 8 hours (a marathon compared to their acetaminophen cousin who lasts 4).
Need more information? Try their resource center for dosing, flu symptoms, health diary, comfort tips, and more.
Bonus: Advil is currently running a
montly
Sweepstake! Connect with them on
Facebook
for more info.
Thank you to Children's Advil® for providing samples, product information and gift pack

. The opinions expressed herein are 100% my own. Regardless of compensation I only suggest products that I believe are beneficial for my readers. Please check with a health care professional before administering any type of pain management. This Blog is not associated with Facebook, Twitter, or any other social medial.