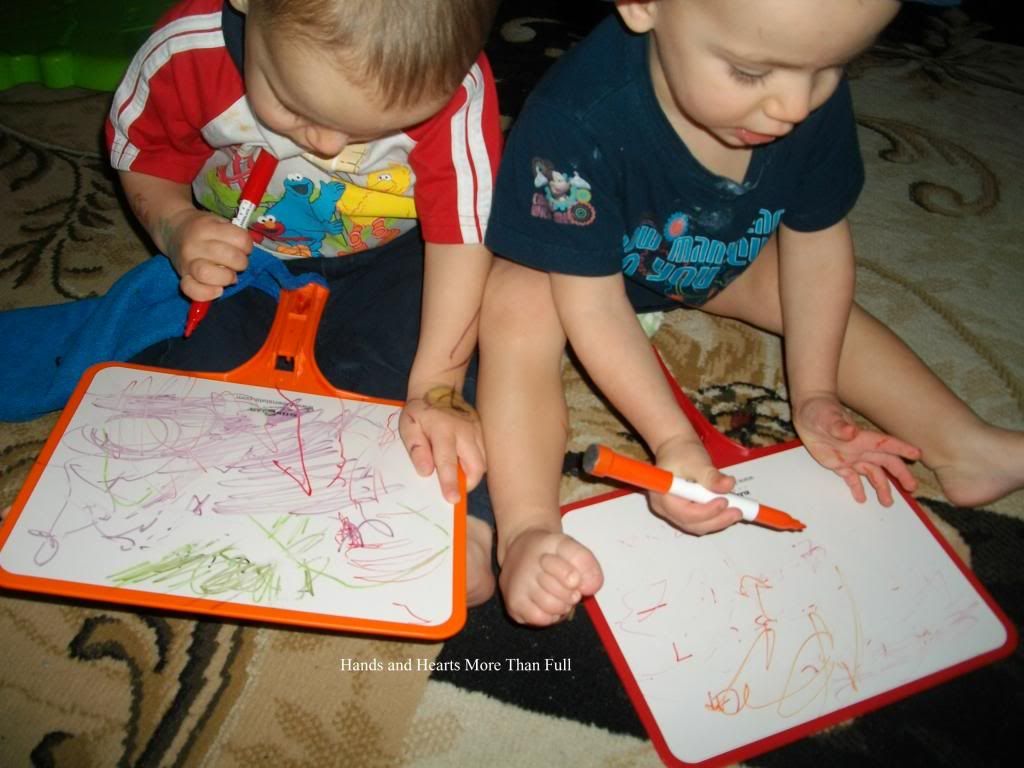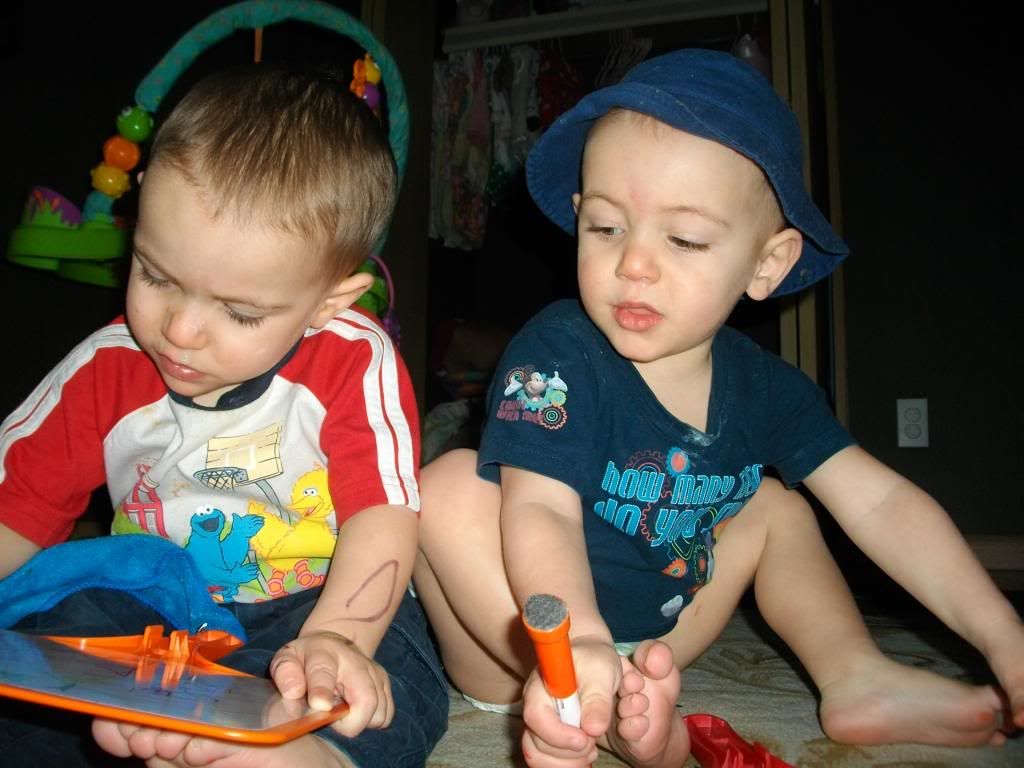 Happy Twin Tuesday, friends! We've not been on the TT bandwagon in quite some time BUT we're climbing back up today! Here's a look at what our twinkies have been doing, and some insight into our world.
Speaking of the world, it's easy for me to forget that tour kids haven't yet experienced it. I love the magic in their eyes when they do something new. I love the light in their eyes and the feeling of accomplishment and wonder I can see emanating in them.
That is why I loved introducing them to the
Kleen Slate paddles
.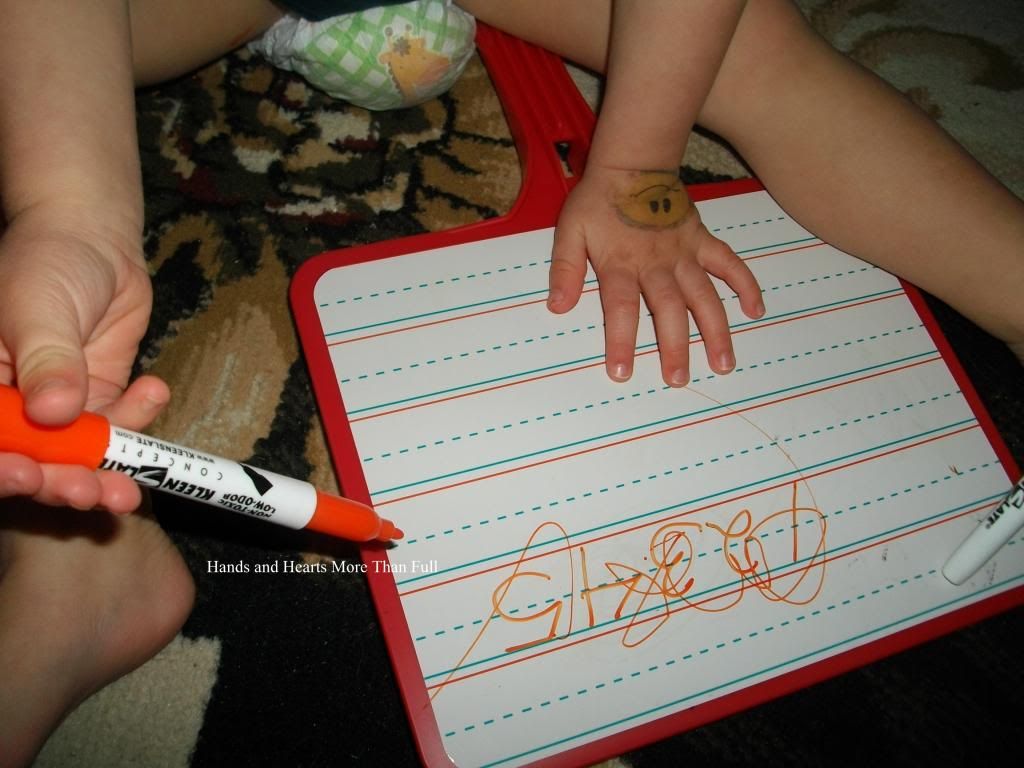 They took to them like ducks to water, writing and drawing to their heart's content.
I have a similar board that I drew simple shapes and numbers on for practice + fun combined. My little tots didn't even know they were learning.
Sneaky mommy points!
I remember as a young girl playing for hours with my friends and my marker board. We drew people, made lists, played school. You name it, we created it.
Kleen Slate differs from other marker boards because it comes in a neat little everything-you-need package including: a handle, a marker with storage space and a hanging eraser cloth.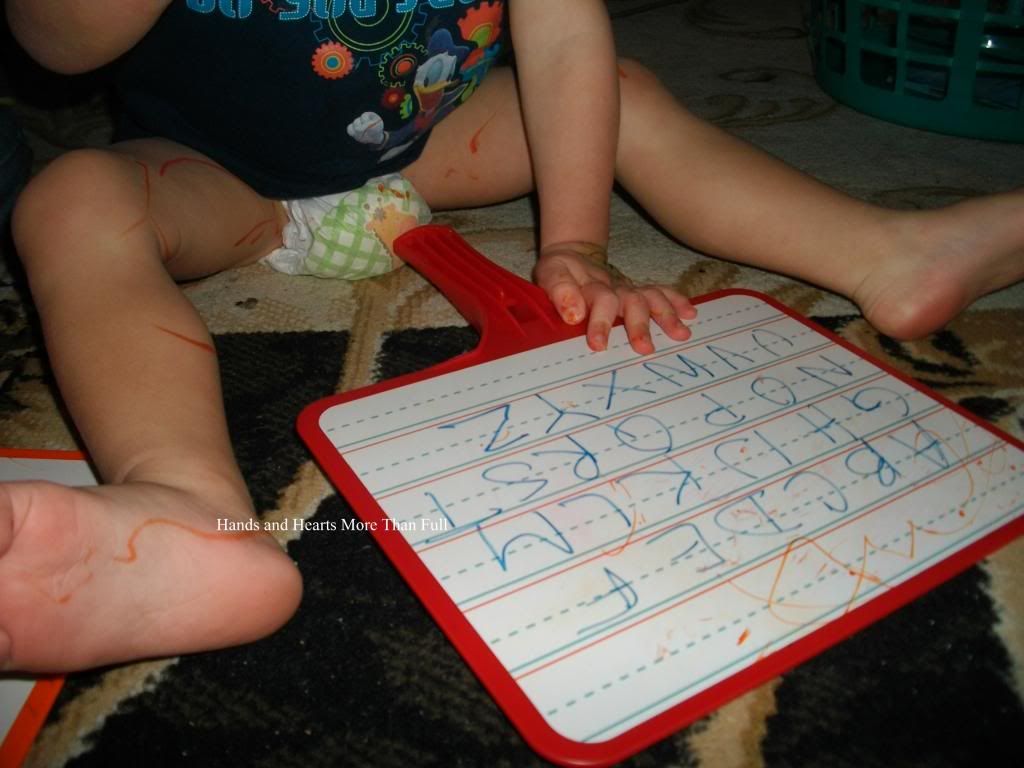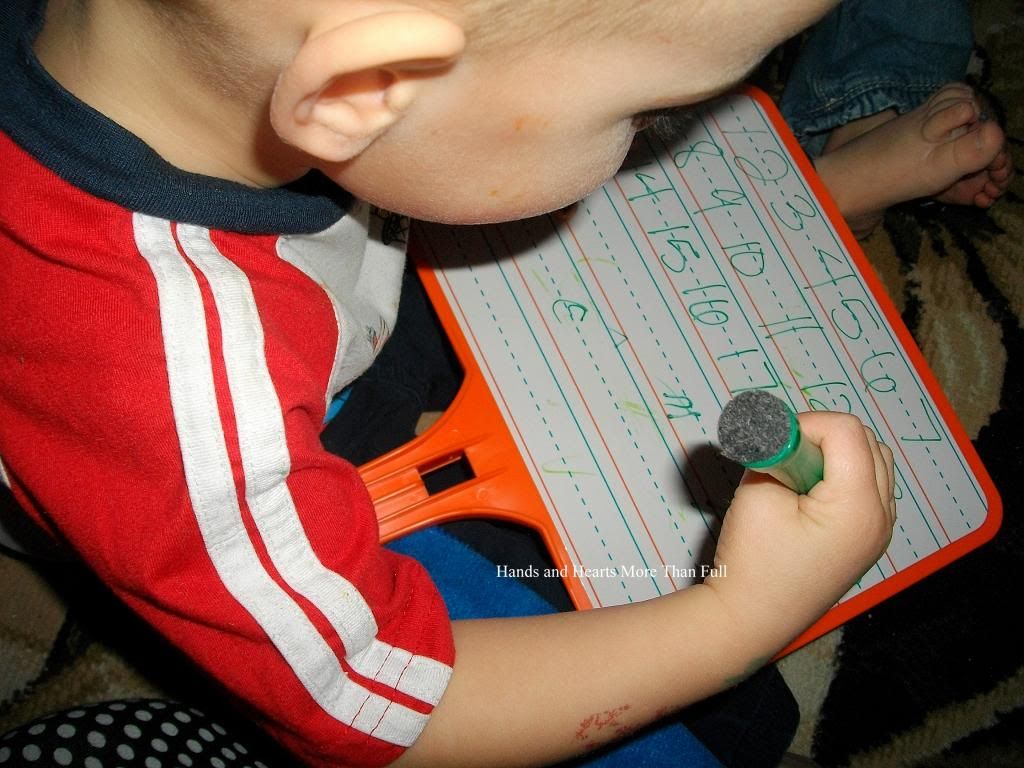 Connect with Kleen Slate on
Facebook
&
Twitter!
If you wrote a TT post, leave us your link below! We'd love to read what your twins are up to, too
!
AND
While you're here could you please vote for us
(by clicking this link)
on Top Baby Blogs?! Thank you!