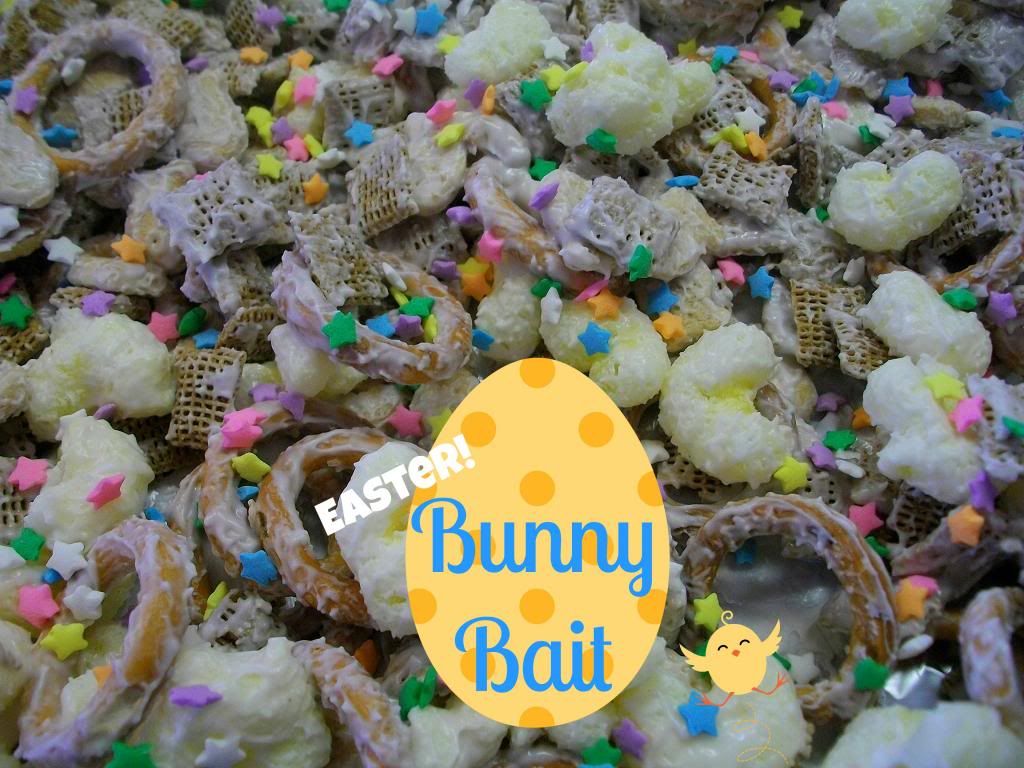 I have a confession to make. I learned something about myself tonight that I think I always knew.
Back story: When I was in preschool the teacher asked everyone what they wanted to be when they grew up. My answer was a bunny. Totally legit, right?
Fast forward to tonight. After making a batch of "Bunny Bait" I could not draw myself away from the bowl for more than 12 seconds without feeling the tinge of withdrawl. What did I learn? I am... a bunny. Fascinating, I know.
Make your own and see if you're one of us.
Ingredients:
2 C Pretzels
2 C Wheat Chex
1 C Vanilla Goldfish
1/2 Bag Pirate's Booty, white cheddar or other white cheddar puff balls
1 Bag Wilton Candy Melts
Sprinkles
M & M's
Spread pretzels, chex, booty and goldfish on aluminum foil lined baking sheet.
Cover with melted Wilton candies and stir to coat.
Sprinkle with decorations. Don't stir the sprinkles.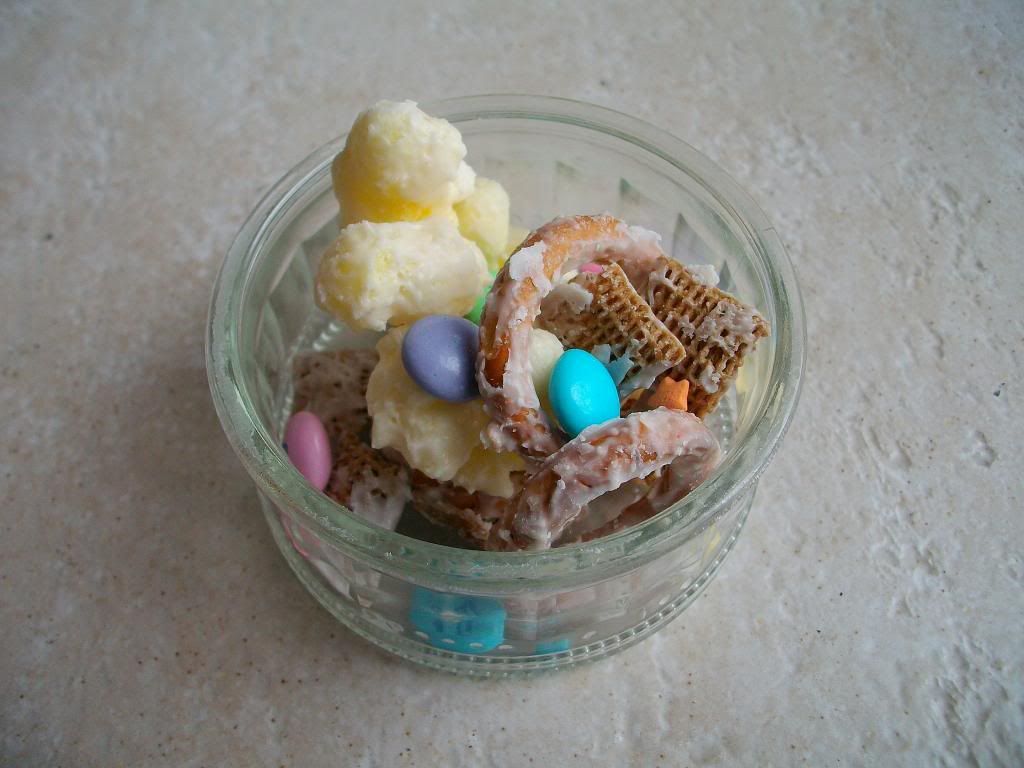 Top with M & M's and extra sprinkles after dry (about 1/2 hour)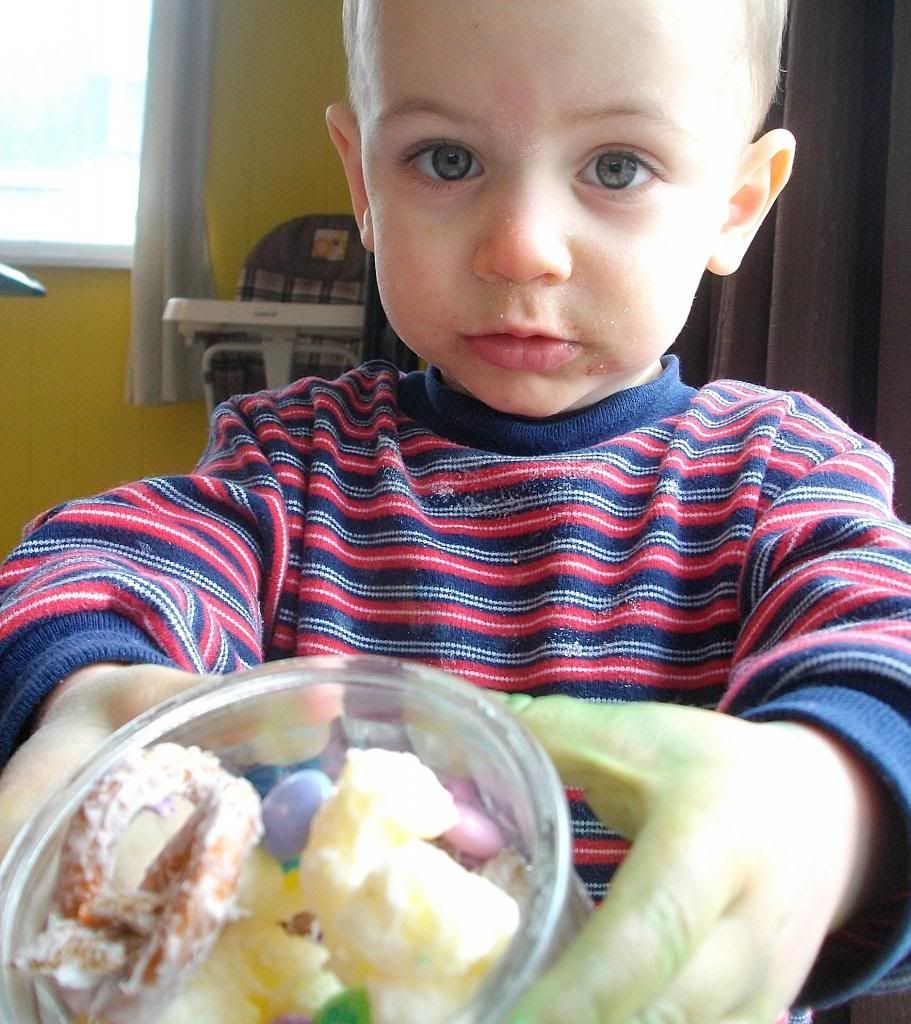 Please, also:

No bunnies were harmed in the making of this snack.