Not long after having
Ayara
(she's eleven-months-old now) our entire family was at the grocery store. A man, whom I'll politely refer to as ignorant, said to me something along the lines of "oh, you have
twins,
and just had a baby,
and are pregnant?"
in front of a very large, very busy store. I was embarassed and snapped "YOU BETTER WATCH IT!" (even more embarassing)
But the truth is that I do still look pregnant. We get plenty of stares and underbreath comments simply from taking twin two-year-olds and an eleven-month-old out together. Add the fact that I look 5-6 months pregnant still, and the attention is insane.
In actuality I have an abdominal hernia from my first
(twin) pregnancy
, and
diastasis recti
due to the two pregnancy combo. Diastasis recti happens when the muscles of the stomach seperate permanently, leaving a gap, and resulting in a pregnant look that cannot be "fixed" completely. Without surgery. Occasionally the internal organs get pinched in the gap causing severe pain.
I'm trying really hard not to feel bad about the appearance of my belly. It's a not-so-gentle reminder of all that I experienced during my pregnancies. I'd be lying if I said it wasn't hard to look at though, day in and day out.
I thank people like my wonderful, supportive husband and my new Blogging friend Lolli, and
the person who wrote this poem
, who provide gentle reminders why the stretchy skin and sagging muscles just aren't as important as they sometimes seem.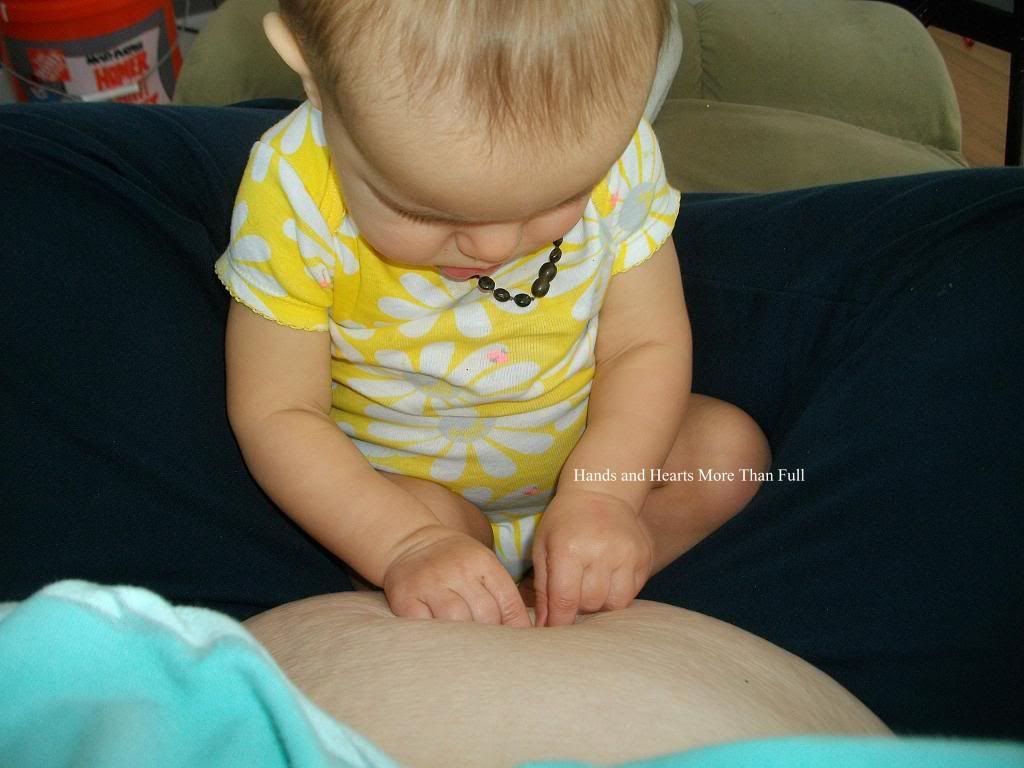 she makes me feel beautiful