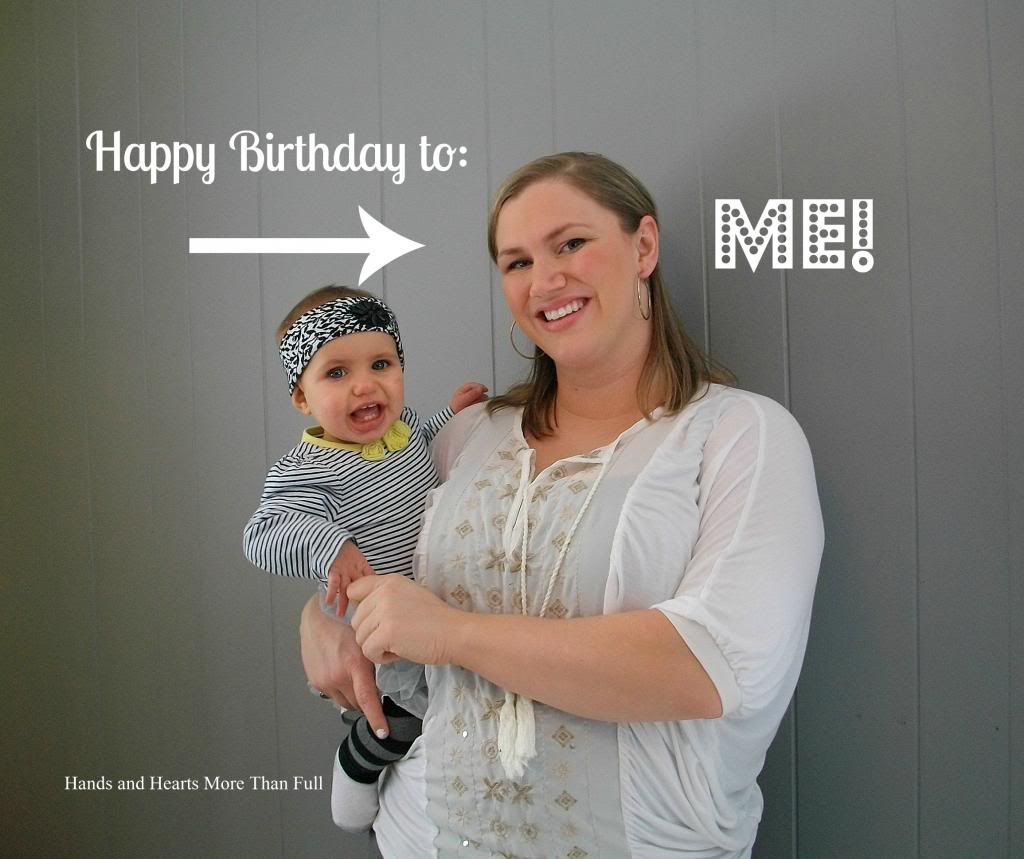 Today's my BIRTHDAY and I have a LOT to be HAPPY about!
An Amazing husband

Awesome family

A beautiful home
the list goes on and on...
But there are many things I'd still love to do:
I am 27, for all my fact-occupied readers
On my 26th Birthday // last year
34-weeks-pregnant // two weeks before Ayara arrived
In my mind I have a long list of things I'd like to accomplish before I'm 30, but when I put it on paper it somehow doesn't look so bad! Here's the beginnings:
30 Before 30 'Bucket List':
run a race

have a 'surprise' baby

learn to sew

get my Master's degree

change my appearance radically

get a boob job (could coincide with #5)
That's it for now! Doesn't look to awful, eh? I just hope it doesn't end up mostly unfinished like my
Summer 2012 List
did!
What's on your 30-Before-30 list?
Or similar...